Hardware
The current hardware is constantly being expanded and adapted to the needs of ongoing projects. The dataLAB offers you uncomplicated access to the knowledge and infrastructure of the TU Wien.
For teaching and research with 1 NameNodes and 18 DataNodes with each:
2x XeonE5-2650v4
24 Cores
256 GB Main Memory
16 TB HDD
10 Gbit/s
Additional 300 TB NFS storage.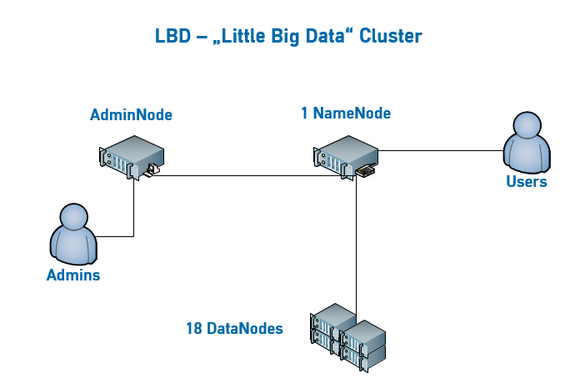 Service Center

© TU Wien