L2TP over IPsec under Windows 10
A VPN connection with L2TP over IPsec under Windows 10 can be created via:
| Start | Settings | Network and Internet | VPN | Add VPN Connection |
You need the following data for L2TP over IPsec :
VPN provider: Windows (integrated)
connection name: TU-VPN
Servername or IP-Address: vpn.tuwien.ac.at
VPN-Typ: L2TP/IPsec with pre-installed key
Pre-installed key: vpn2tu
Logon Information Type: Username and password
Valid VPN Accounts:
UserID@student.tuwien.ac.at
UserID@tuwien.ac.at
UserID@vpn.tuwien.ac.at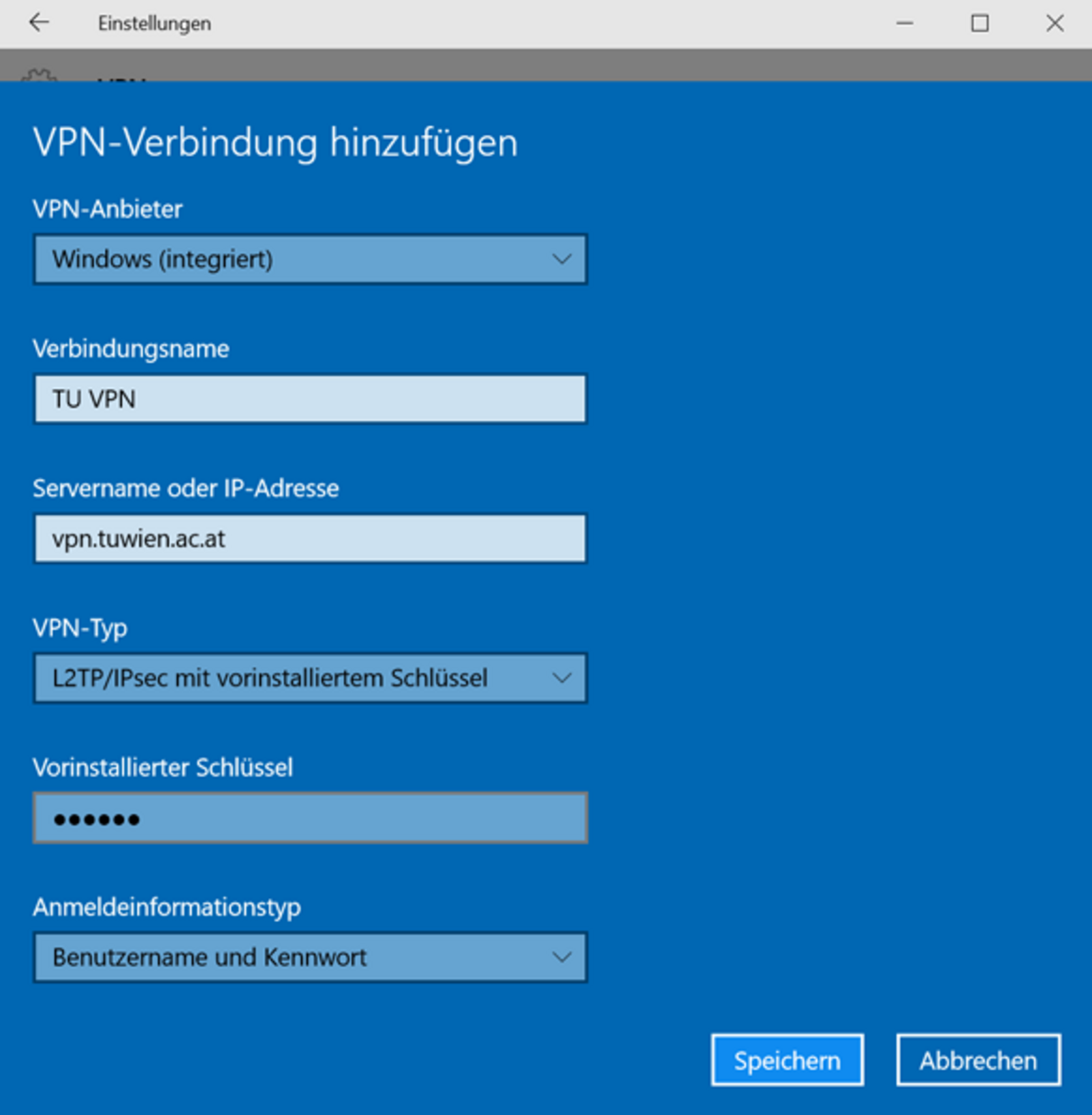 Please enter the above data and save it for future reference.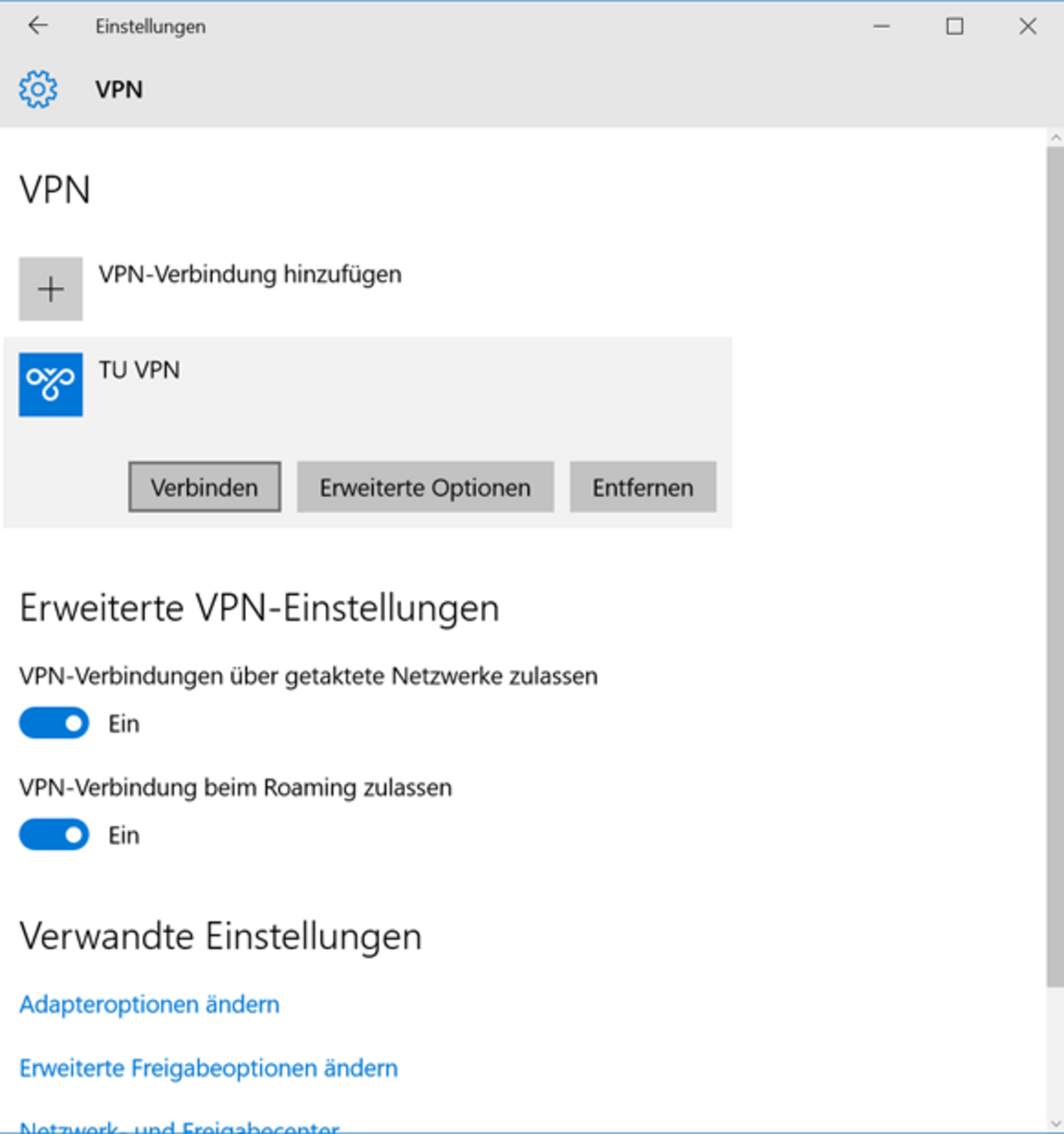 "TU-VPN" was created as a new entry, the connection can now be started.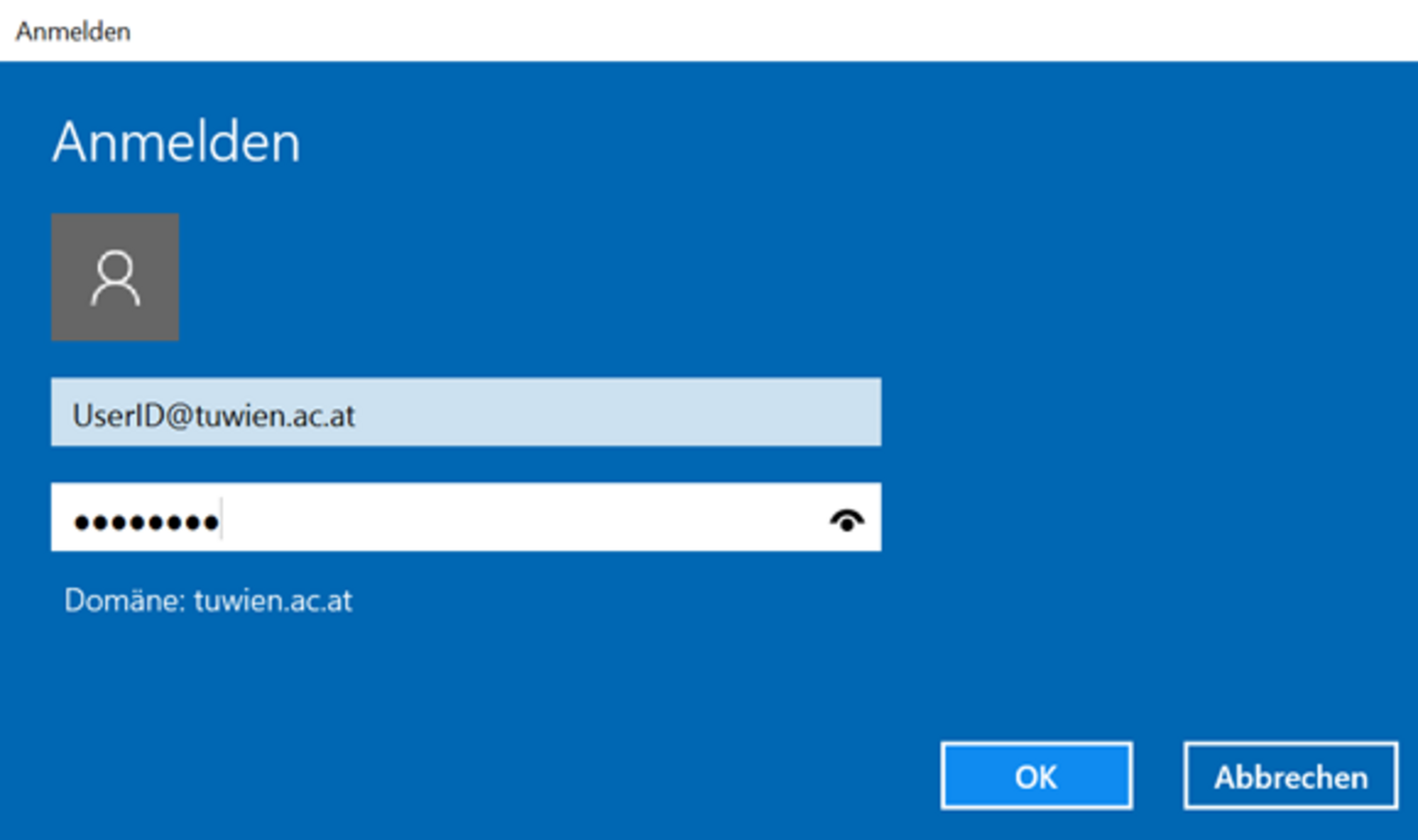 Enter your username and password and confirm with OK.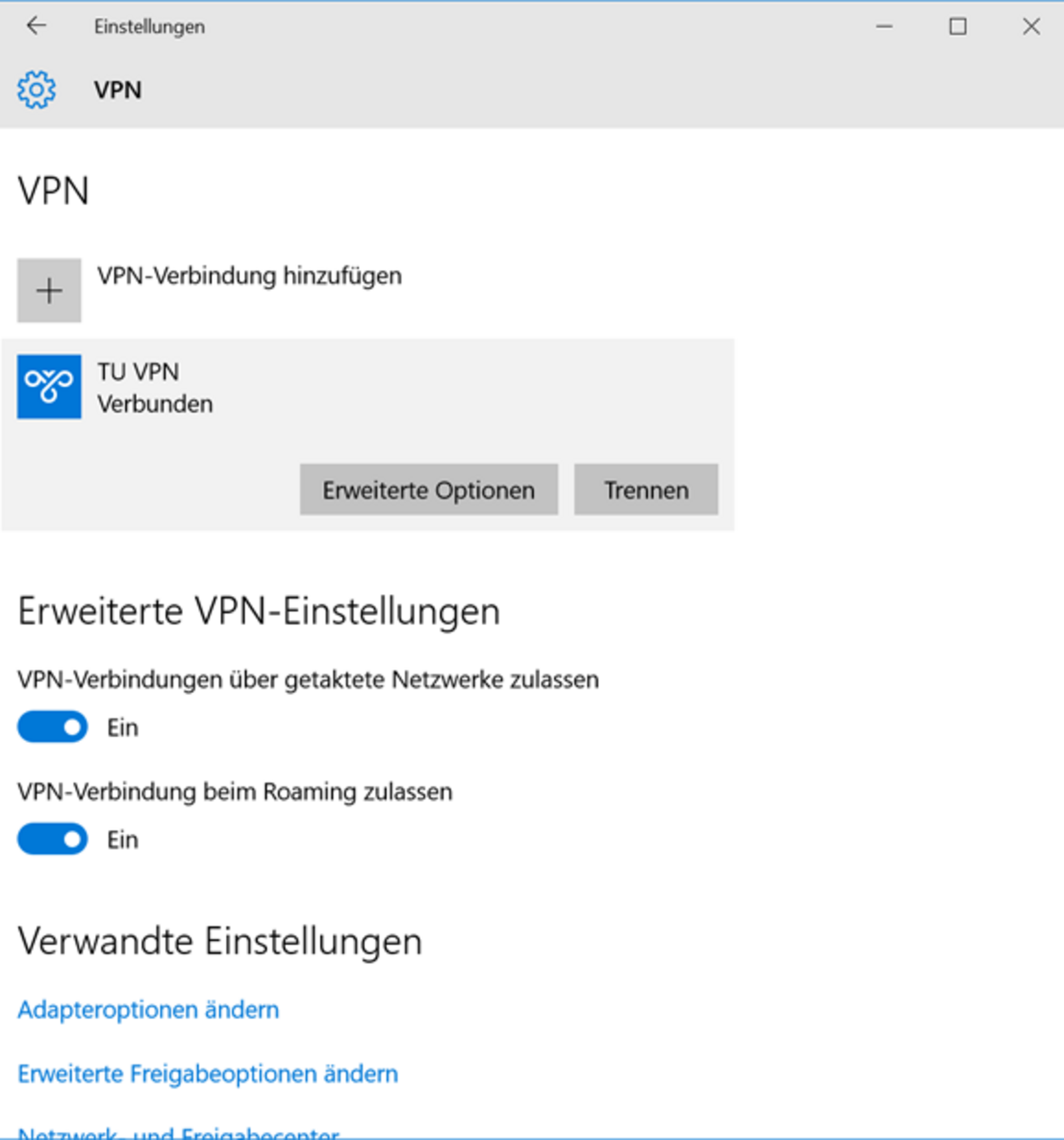 The connection is now established and all traffic is encrypted and sent to the TU via the tunnel.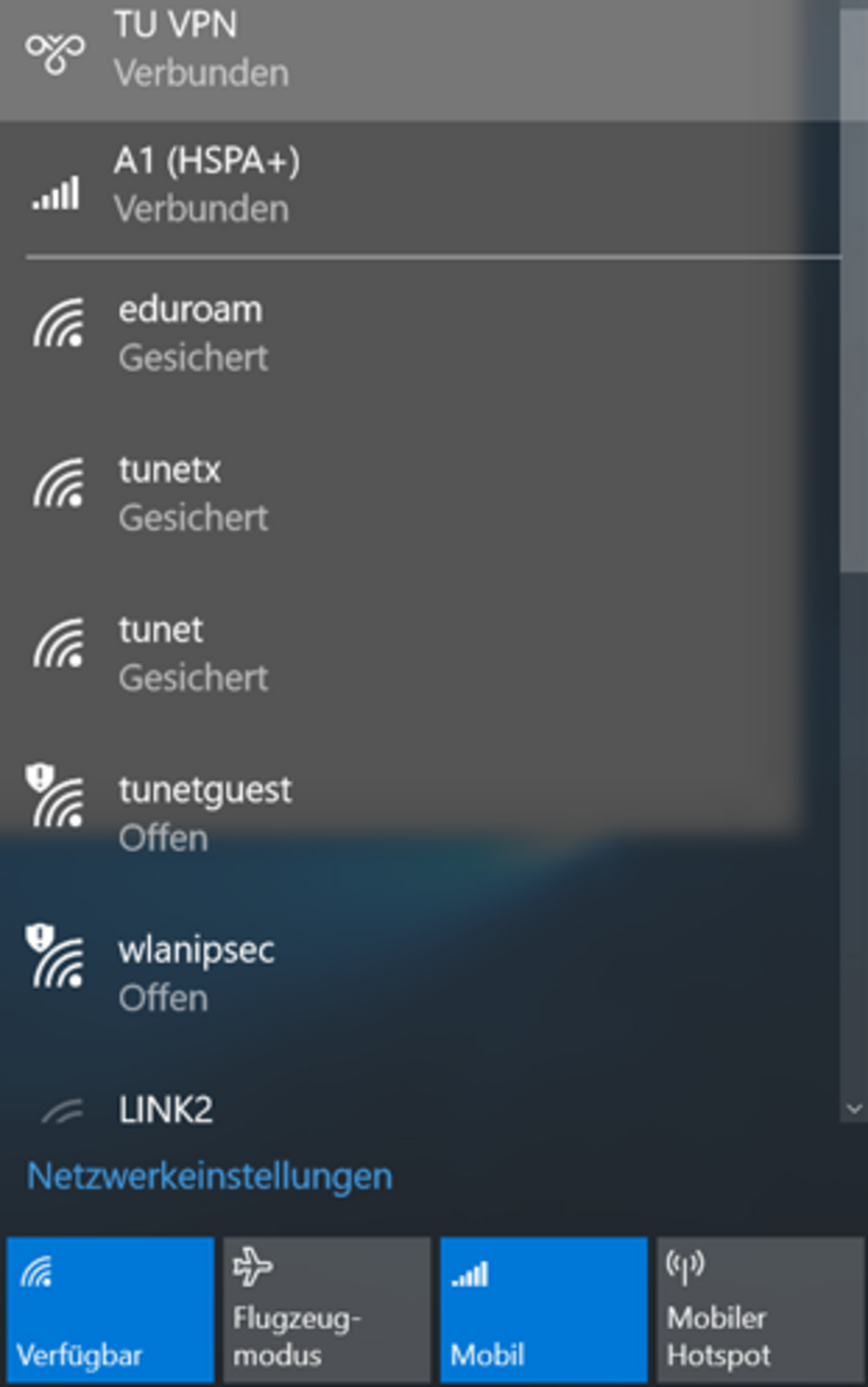 You will find "TU-VPN" by clicking on the network icon in the lower right corner of the taskbar. From here you can comfortably start and stop "TU-VPN".
Service Center

© TU Wien