L2TP over IPSEC under Mac OS X (10.11 El Capitan)
Go to System Preferences
Go to the Network menu.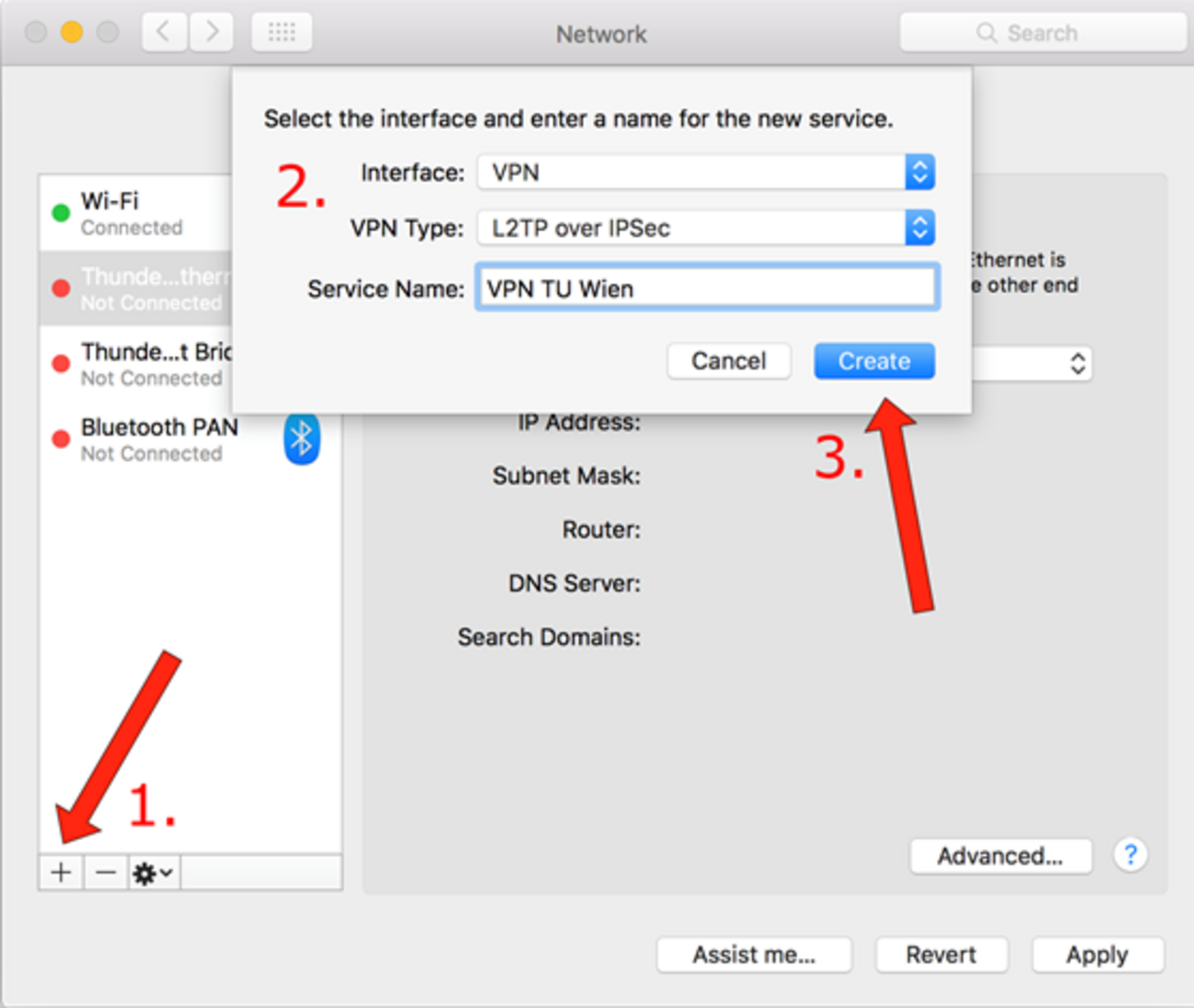 Use the Plus key to create a new connection. Select the VPN connection and the L2TP connection type via IPSec as described above and assign a suitable service name (in the example VPN TU Wien). Then click on...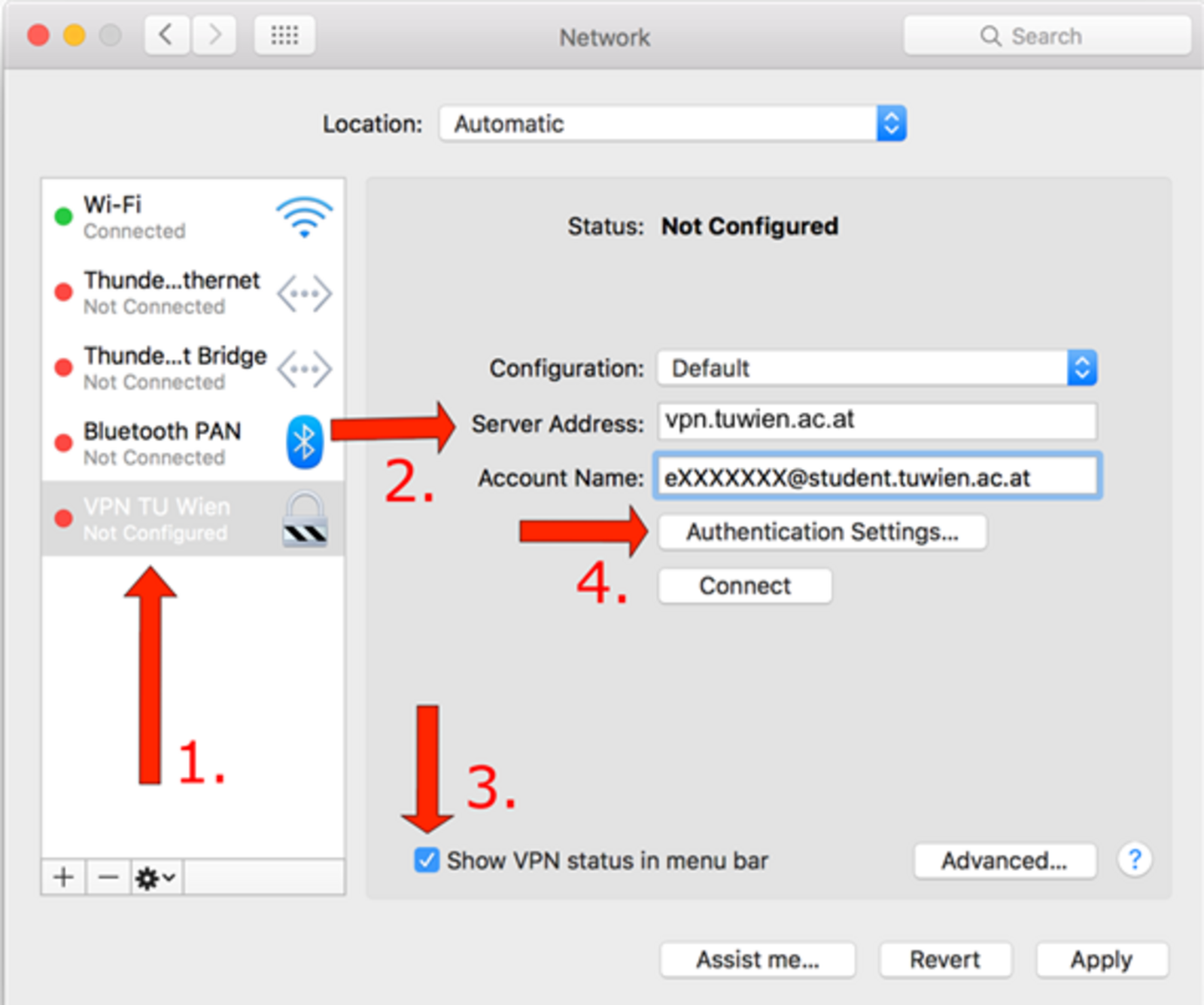 Enter the VPN server address for the new connection: vpn.tuwien.ac.at
For user name please use your UserID including the appropriate realm:
UserID@tuwien.ac.at
UserID@student.tuwien.ac.at
UserID@vpn.tuwien.ac.at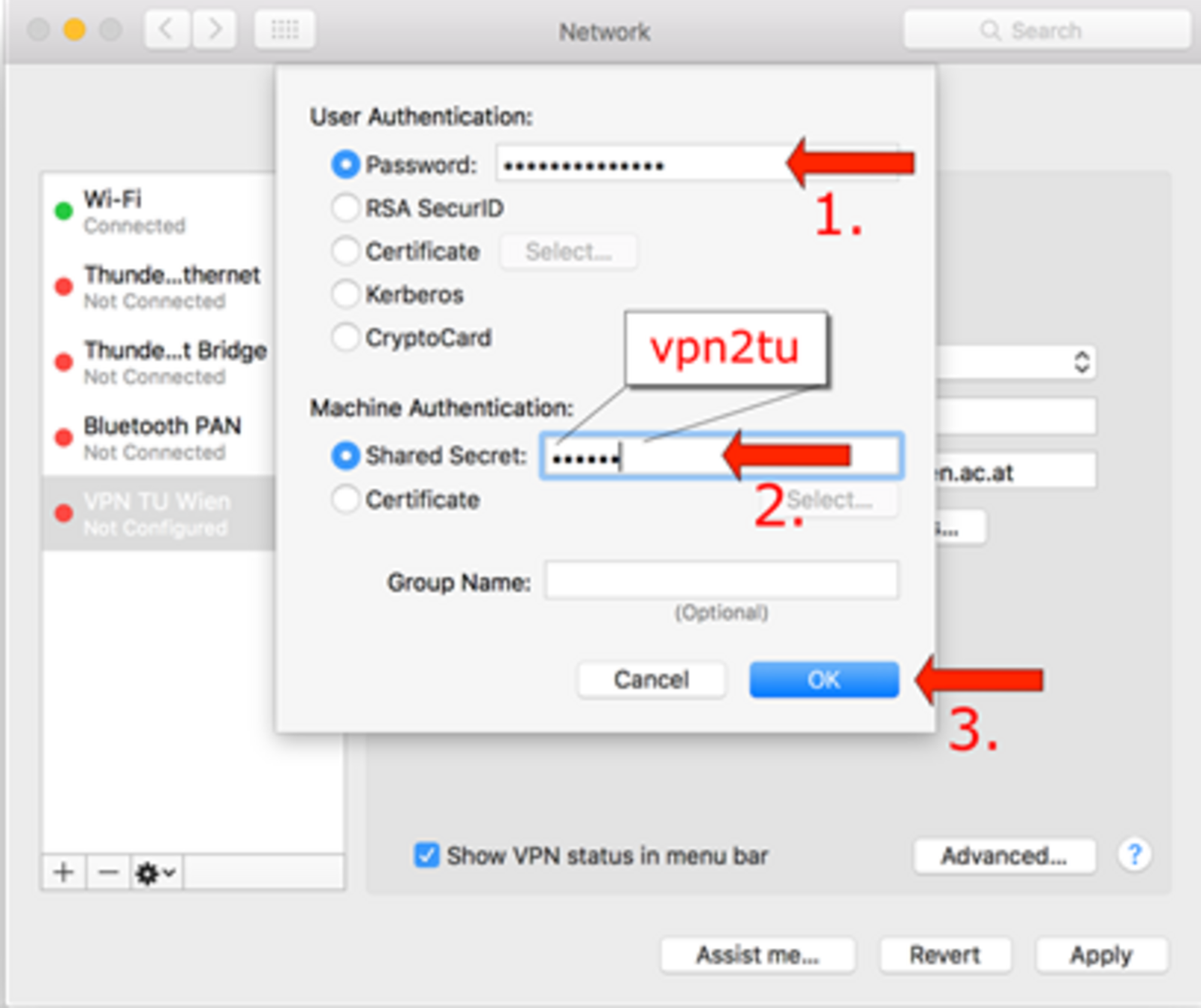 Now click on Authentication Settings. For User Authentication, select Password and enter your personal password. For computer identification...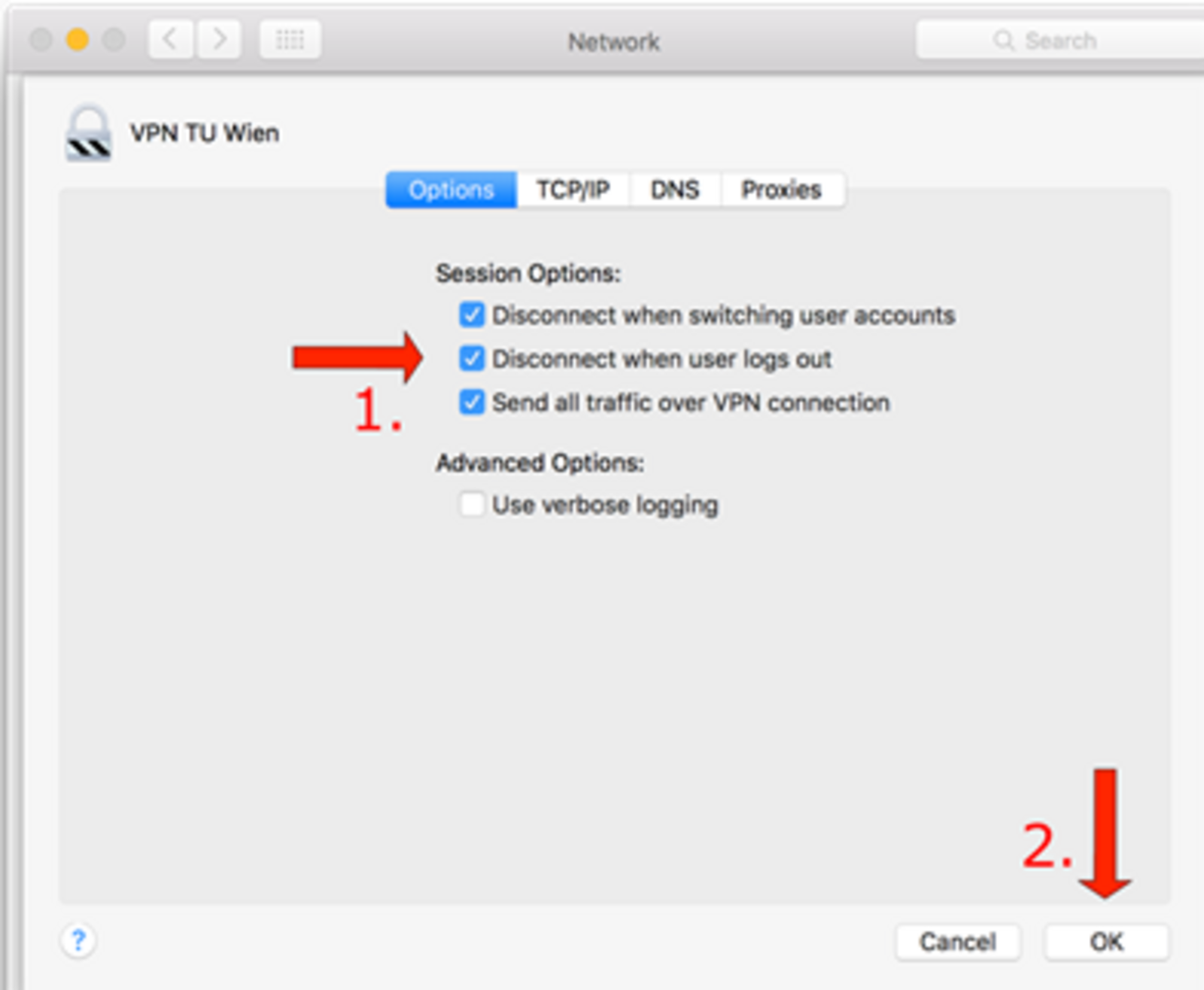 If necessary, the order of the connections (Service Order) in the network must still be adapted. Then click OK.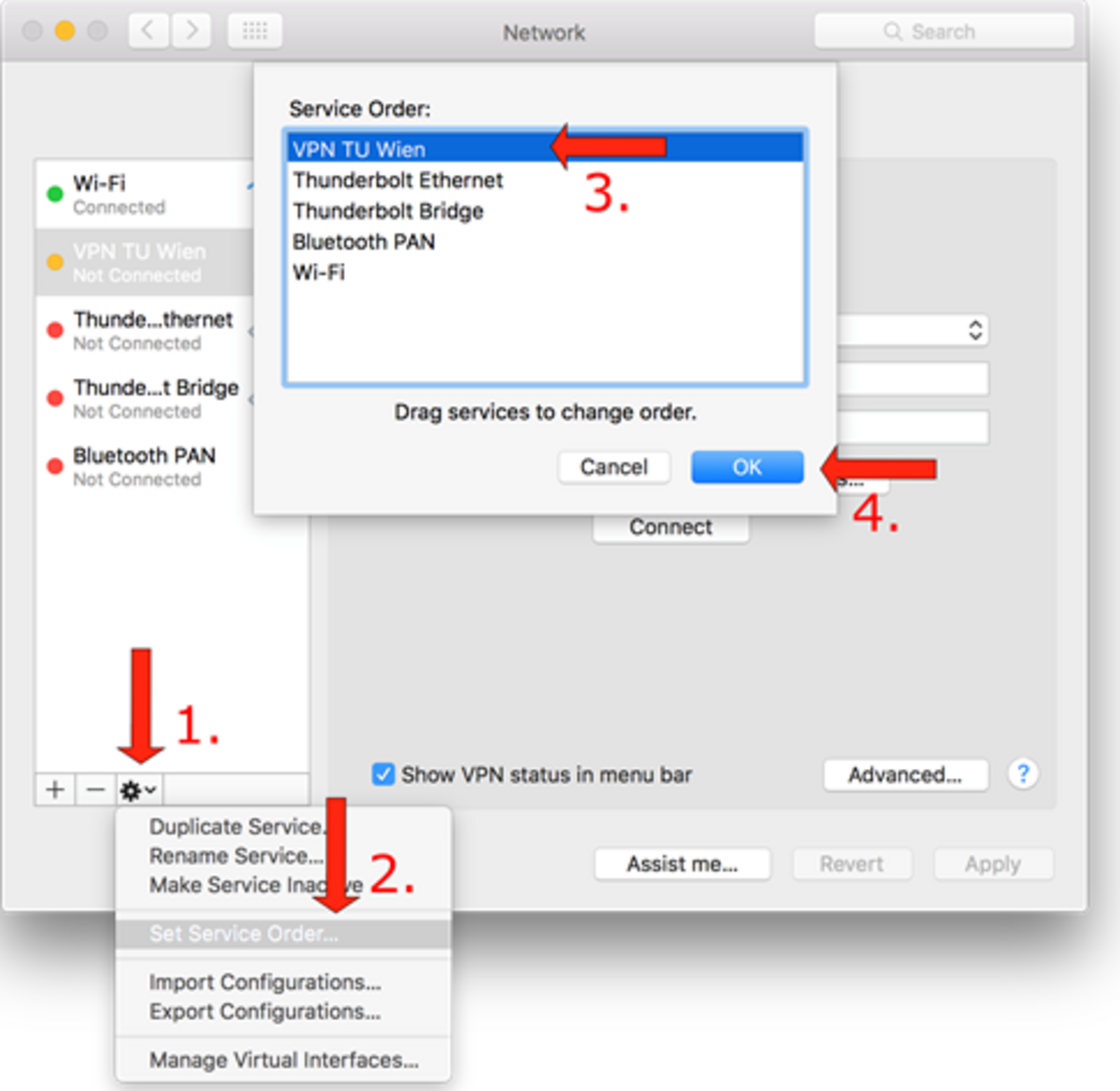 Then click Apply. Now you can connect to the VPN server of the TU Wien at any time via the status bar.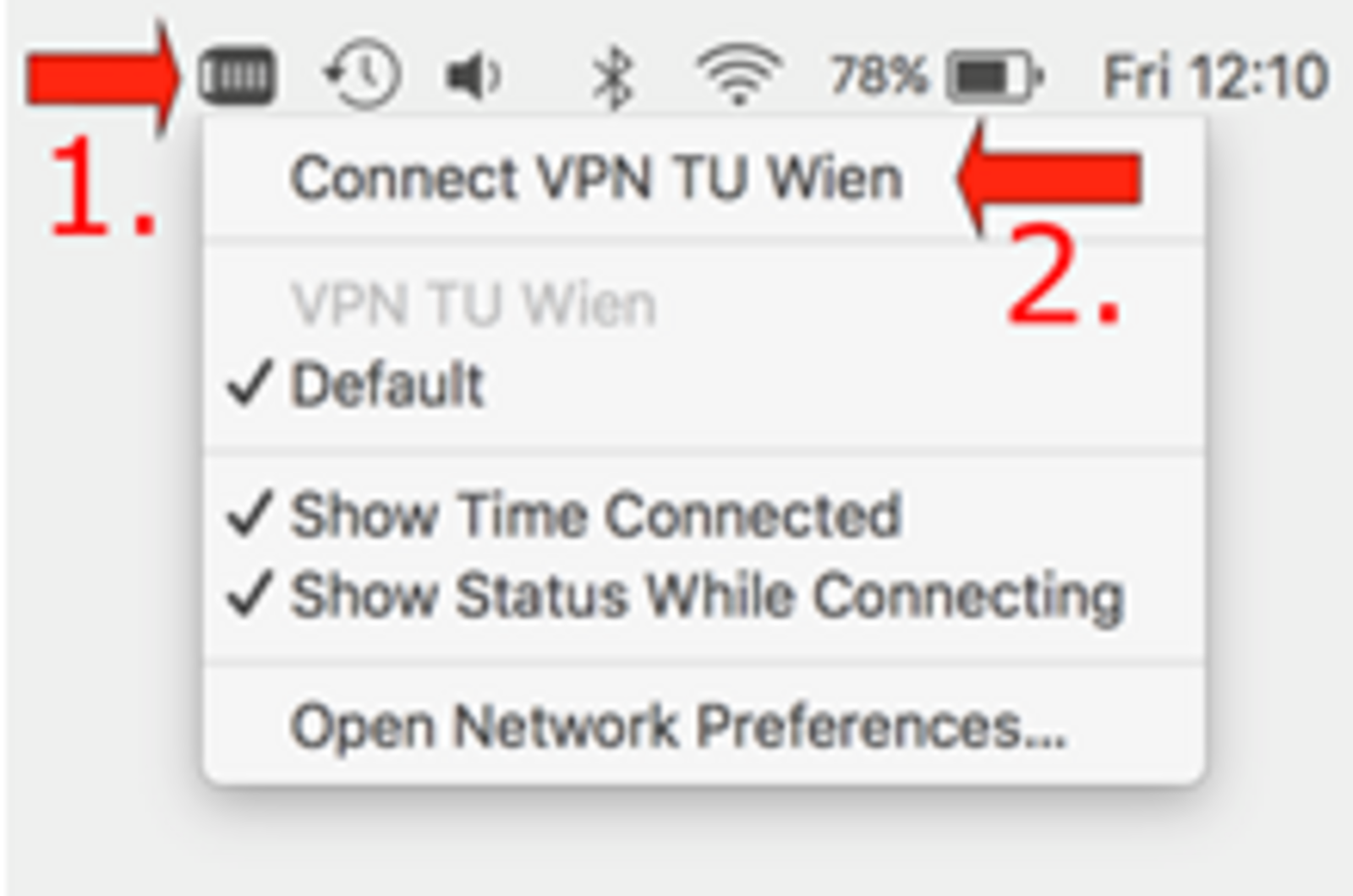 Service Center

© TU Wien