AnyConnect for Windows10
Valid VPN accounts:
UserID@tuwien.ac.at
UserID@vpn.tuwien.ac.at
UserID@student.tuwien.ac.at
There are two profiles available, these are offered when the connection is established:
Alles_getunnelt - In this configuration, all traffic is routed through the tunnel. Only the local LAN can be excluded. The name service is provided exclusively by the name servers of the TU. This setting is also required, for example, to access externally hosted services such as e-books, e-journals and databases that have been licensed by the library but are not located in the IP address range of the TU Wien.
TU_getunnelt - In this configuration, only the traffic to and from the TU is routed through the tunnel. The name service for *.tuwien.ac.at is provided by the name servers of the TU. For all other domains the name service of the provider is used.
The AnyConnect Client is installed automatically via the web address vpn.tuwien.ac.at. This is only required once, after which the client can be started directly from the system. During the automatic installation, the client is installed on the system and also immediately connected to the selected profile. An exact instruction cannot be given here, as this process depends on the conditions on the system. The prerequisites can be found in the Release Notes, opens an external URL in a new window.
If the automated installation is not successful, the appropriate client will be offered for download. This manual installation and further operation of the AnyConnect Client is described below: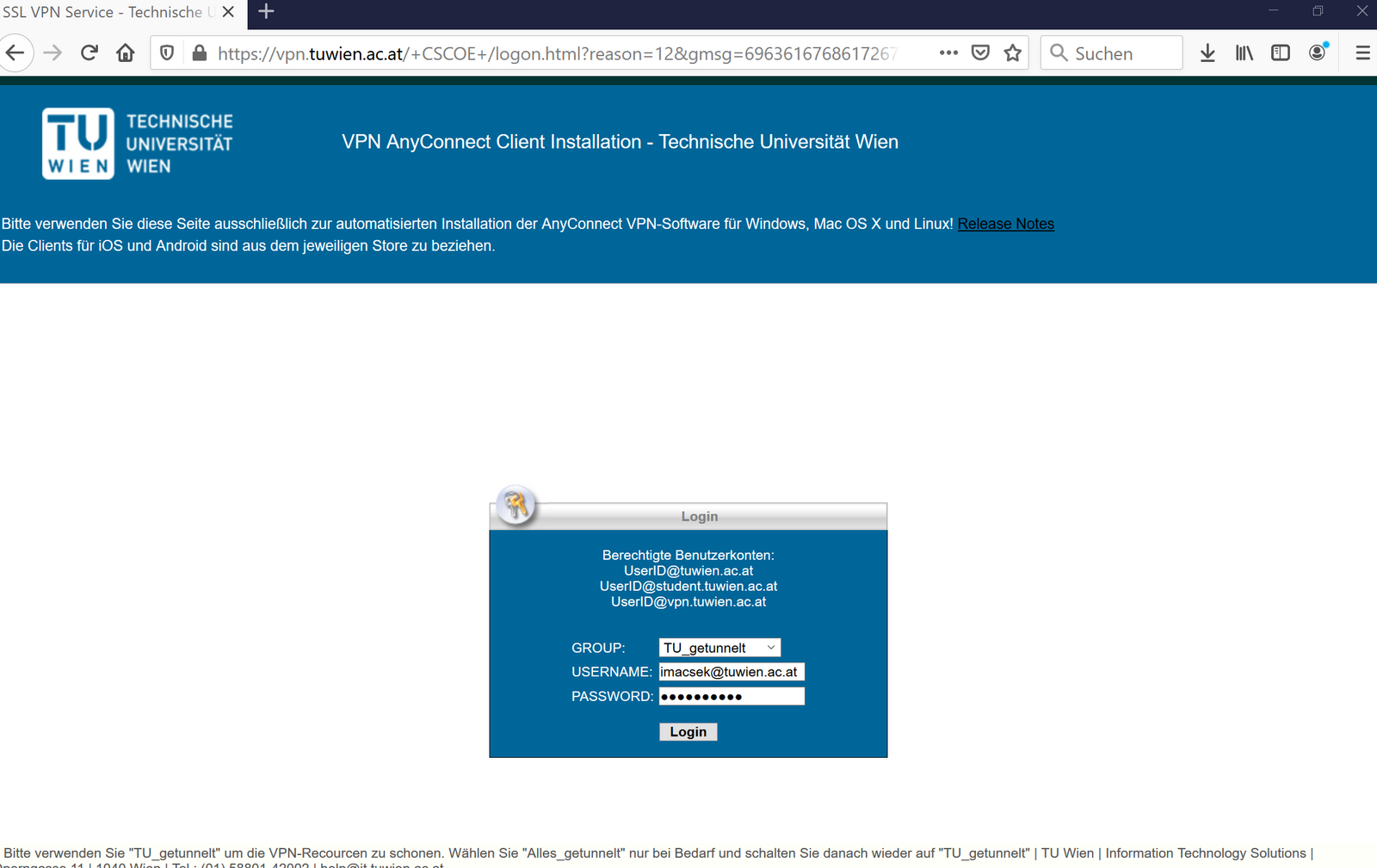 Please go to the website vpn.tuwien.ac.at and log in, the automated installation procedure will start immediately afterwards. Follow the instructions on the website until the client is installed and the VPN connection is established.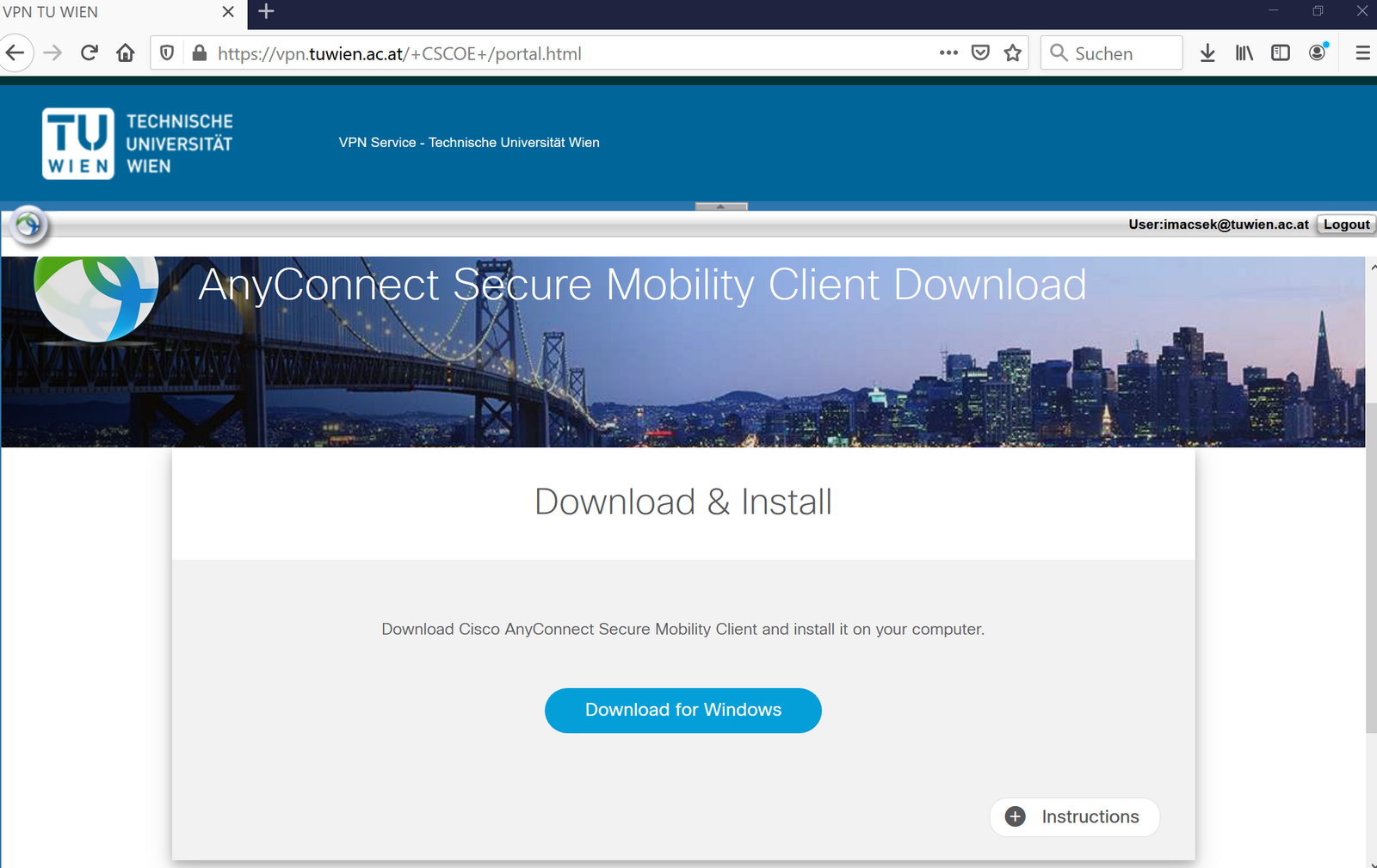 During the manual installation the appropriate client is offered for download, download it.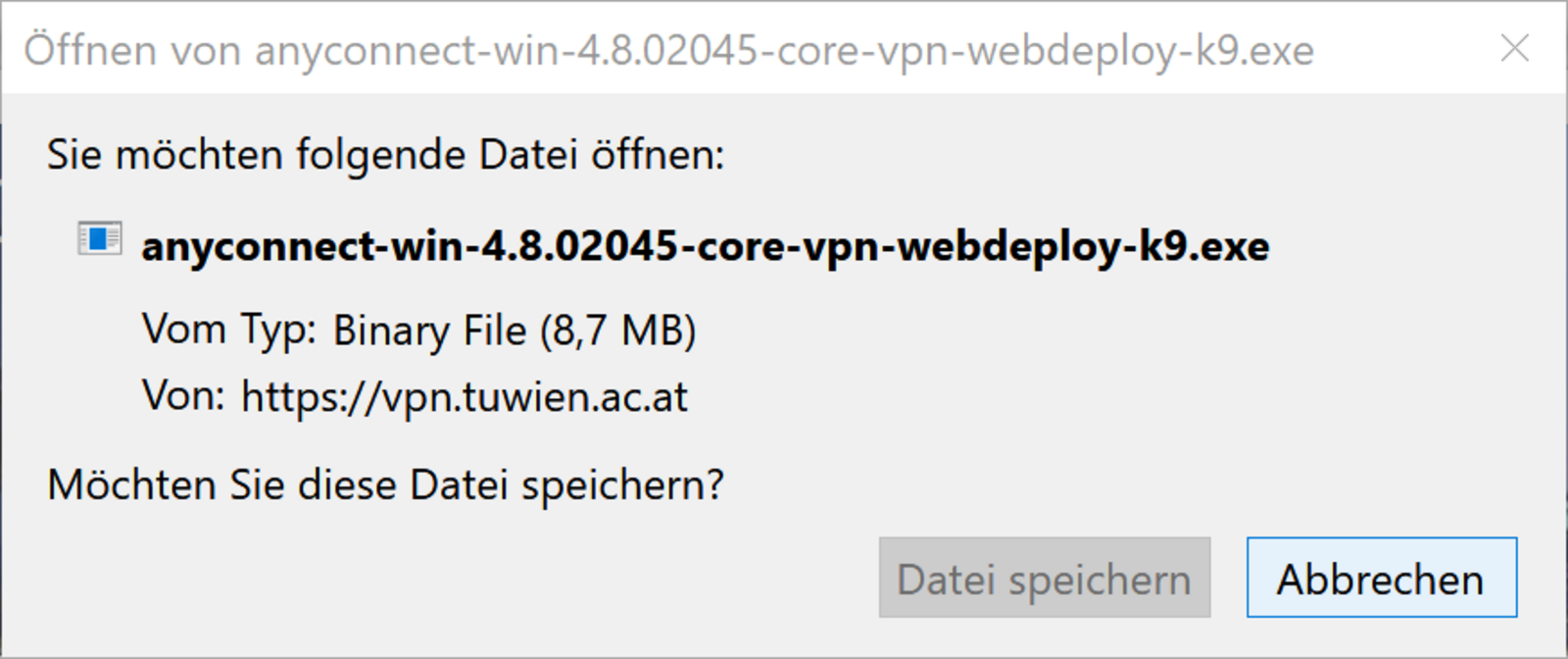 Go to your download folder and execute the file with administrator rights.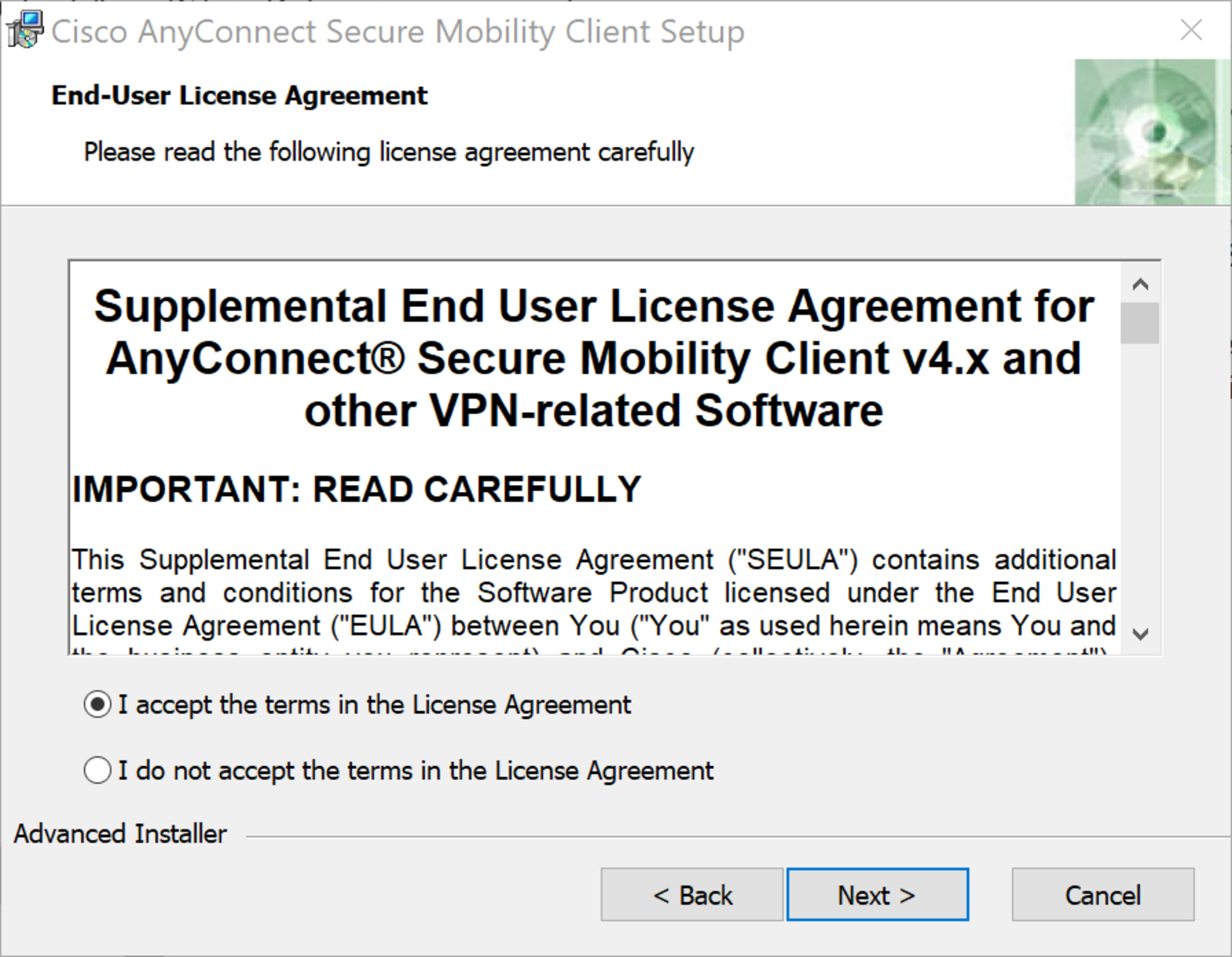 To continue you must accept the license terms.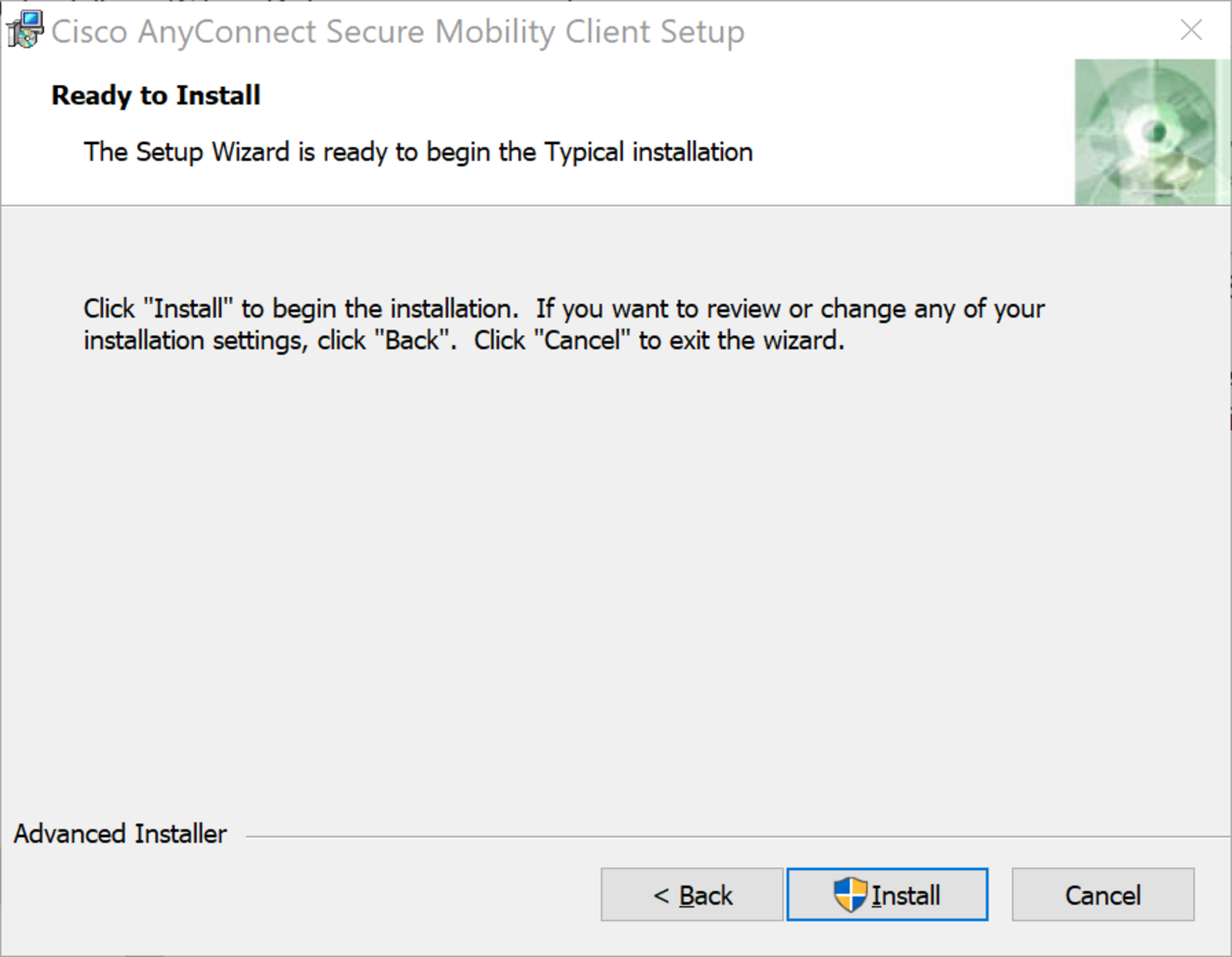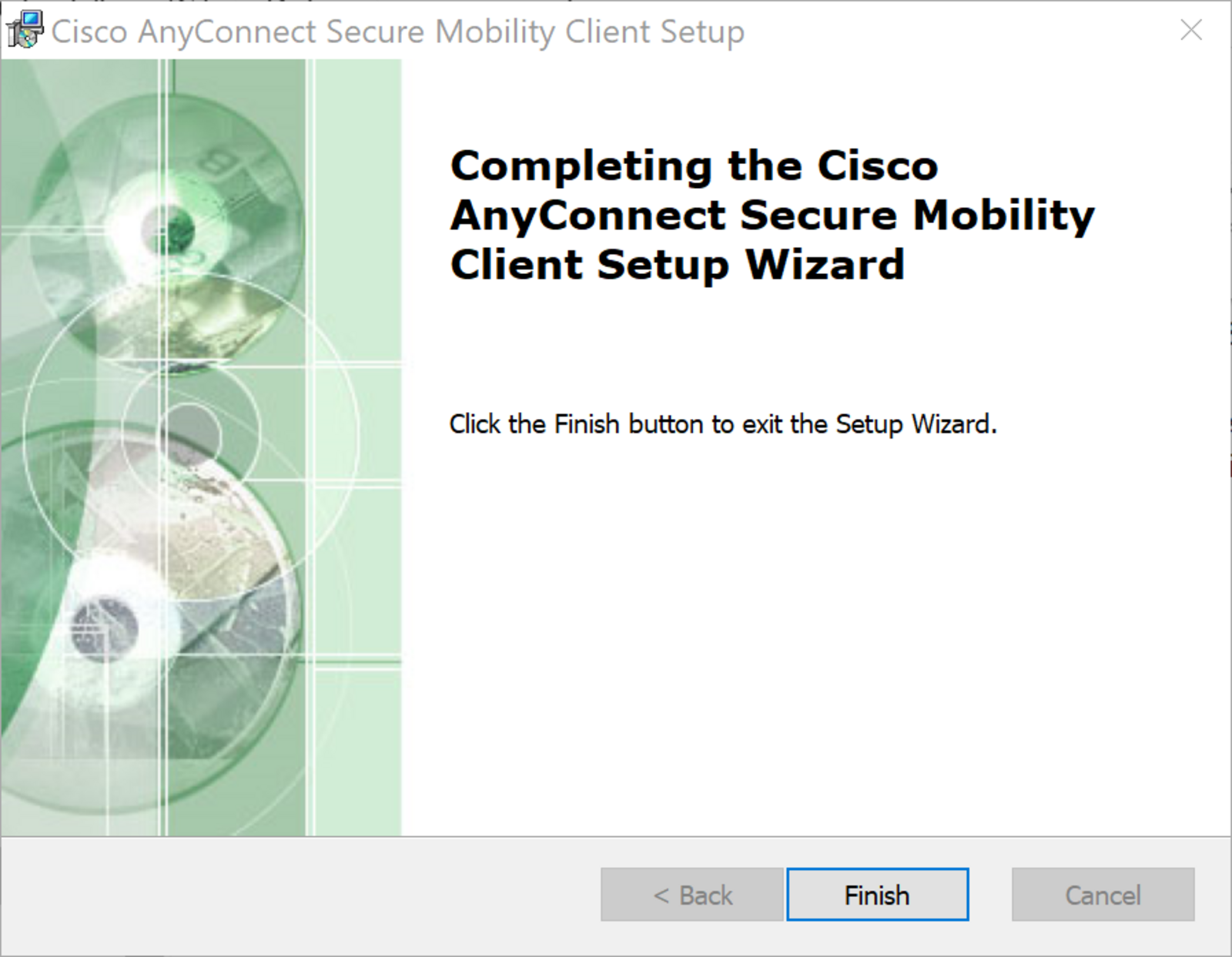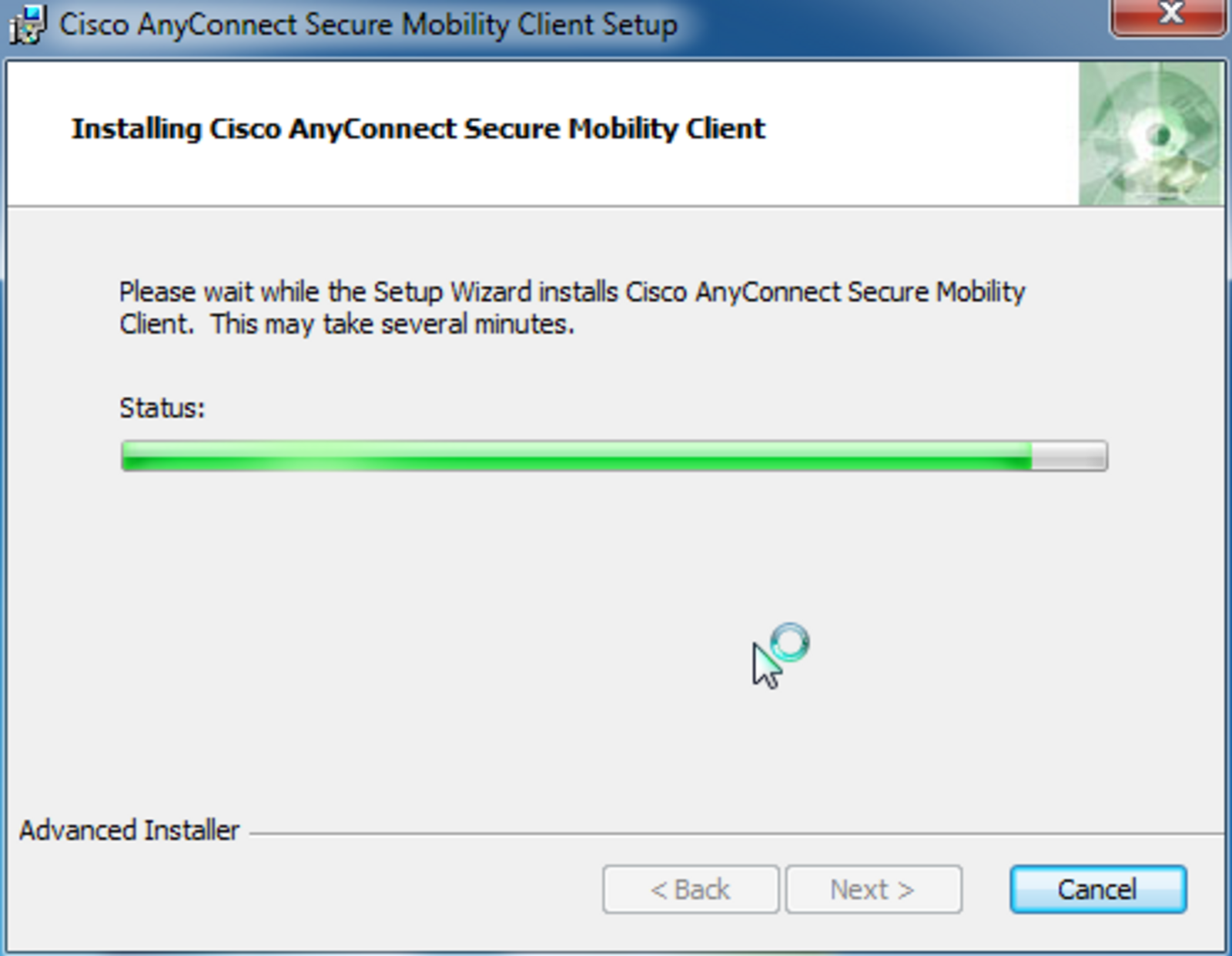 The installation process is executed.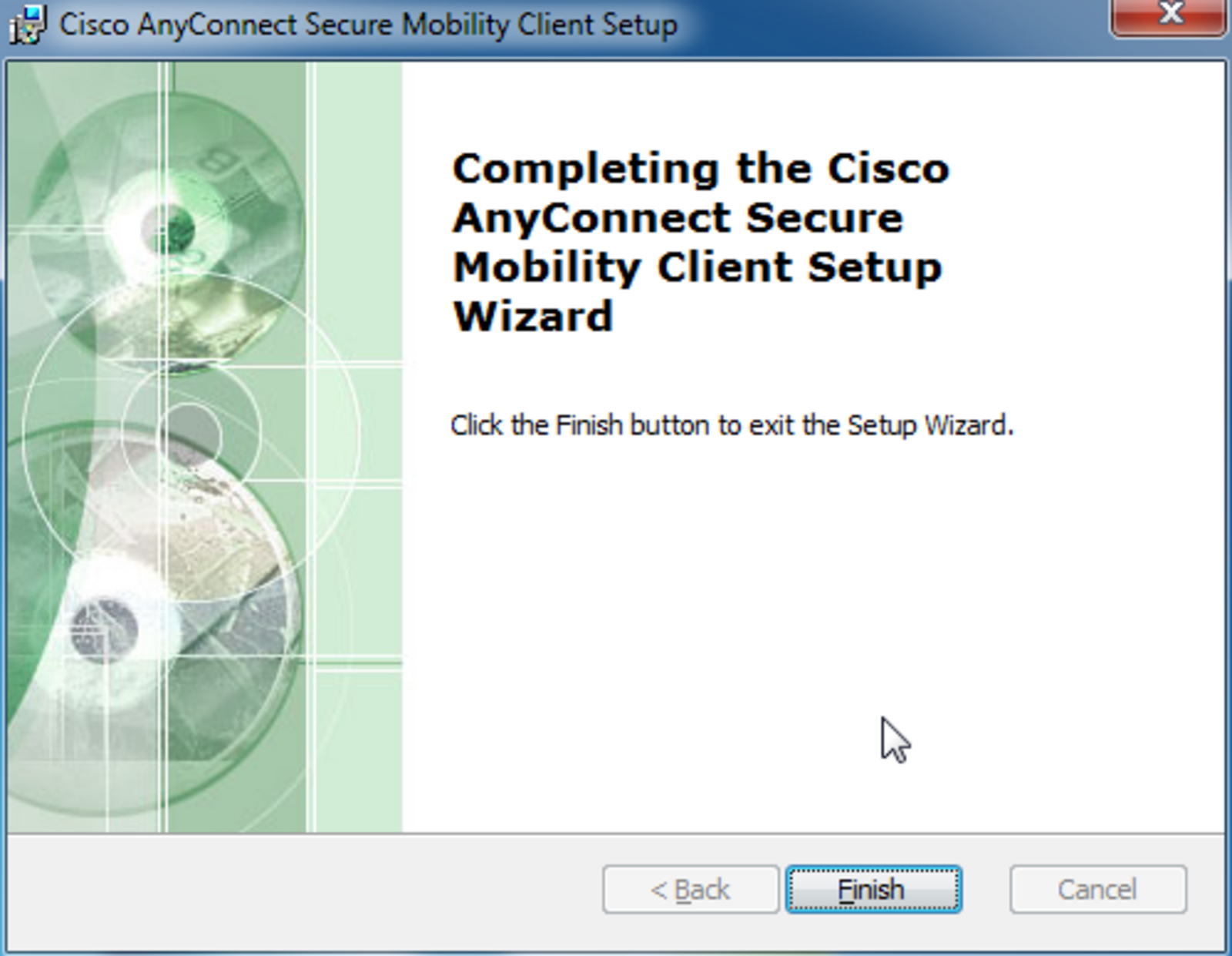 Find the VPN client and run the program.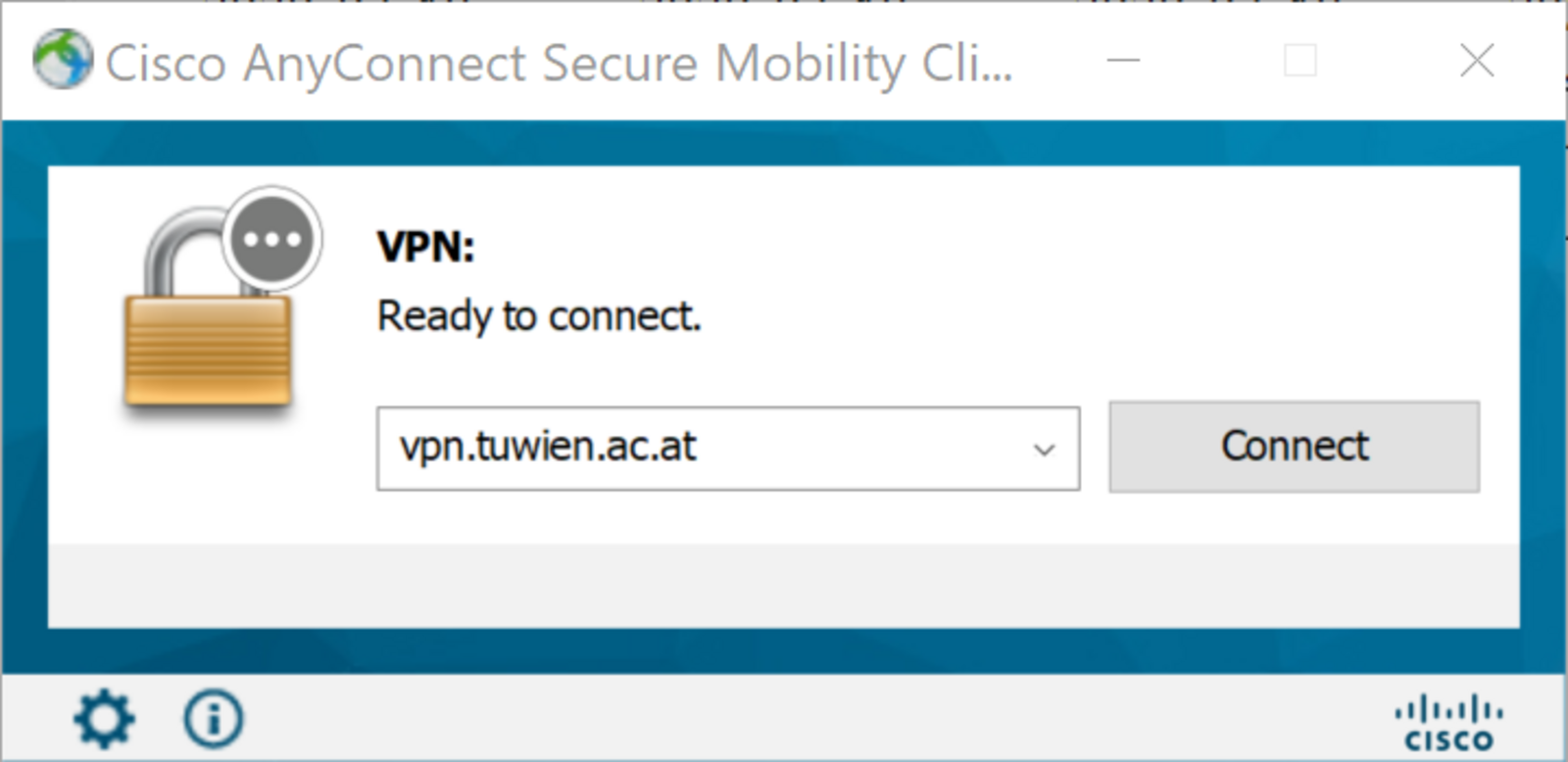 Enter the server address "vpn.tuwien.ac.at" and connect with "Connect".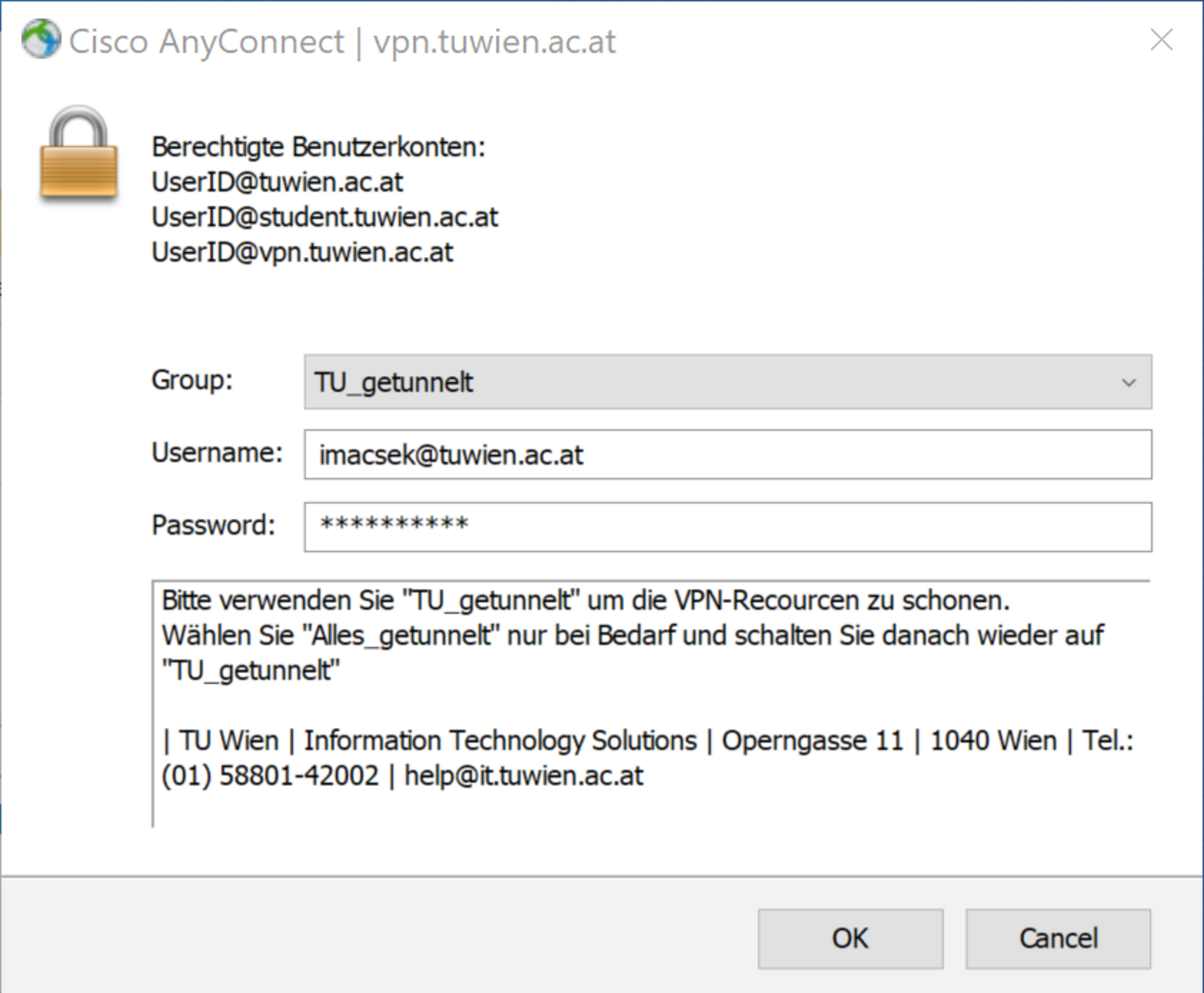 Select the desired profile and enter your user data. Finally confirm everything with "OK
Please select the profile "TU_tunnelled" recommended by us. This will save the VPN resources of the TU Vienna, since this traffic to the commercial Internet does not have to be encrypted by the TUW VPN servers.
Service Center

© TU Wien