Instructions
Required VM settings for stable operation
Please install VMware Tools!
IO timeout should be set to at least 120 sec for VMs to survive a storage path failover:cat /sys/block/<disk>/device/timeout
For optimal performance under Linux the partition alignment should be set to 2048 plus.
Please install VMware Tools!
Set disc IO timeout:
Select Start > Run
Type regedit.exe, and then click OK.
Double-click in the hierarchy view on the left side on
HKEY_LOCAL_MACHINE > System > CurrentControlSet > Services > Disk
Double-click TimeOutValue.
Set the data value to min. 120 (decimal) and click OK.
After making this change, Windows waits at least 120 seconds for the delayed disk operations to complete before generating an error.
Restart the guest operating system for the change to take effect.
Open browser, enter: https://tuhost.intern.tuwien.ac.at/ui (Requirement: existing access to a TUhost VM)
Input of upTUdate Credentials, (USER: intern\'upTUdate-user')
Click VMs and Templates under Stock List Structures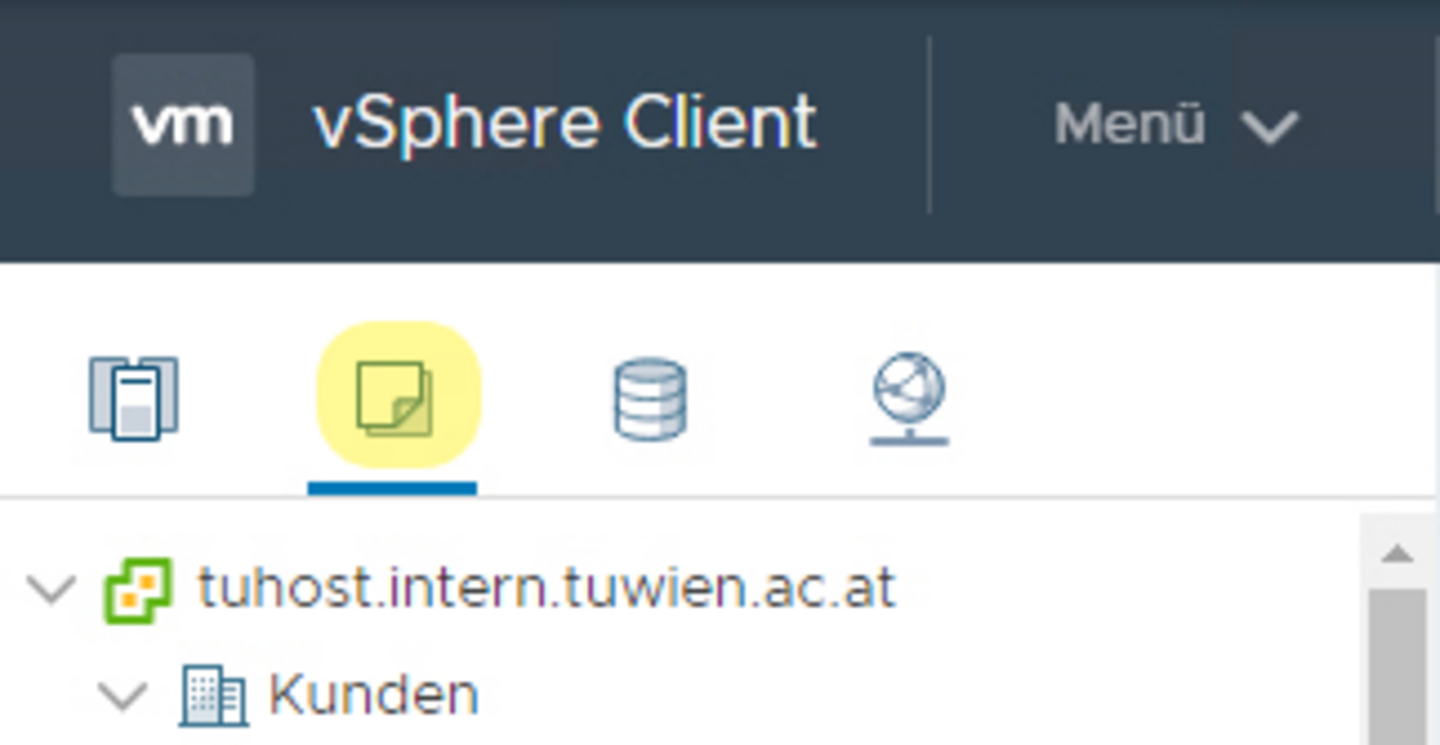 Expand the customer directory tree, as well as the institute directory (only those VM's are visible here to which your account is authorized)
Access to the customer portal is restricted to IP addresses that have been announced in advance.
To access the virtual machine via VMRC from the Management Console, you need to set the
pref.preferWebMKS = "FALSE"
pref.preferWebRemoteDevice = "FALSE"
in the preferences file of VMRC tools on the accessing client.
You can find these under:
Windows: %APPDATA%\VMware\preferences.ini
macOS (default install): ~/Library/Preferences/VMware Remote Console/preferences
macOS (App Store install): ~/Library/Containers/com.vmware.vmrc/Data/Library/Preferences/VMware Remote Console/preferences
Linux: ~/.vmware/preferences"
Installing the operating system (in German only):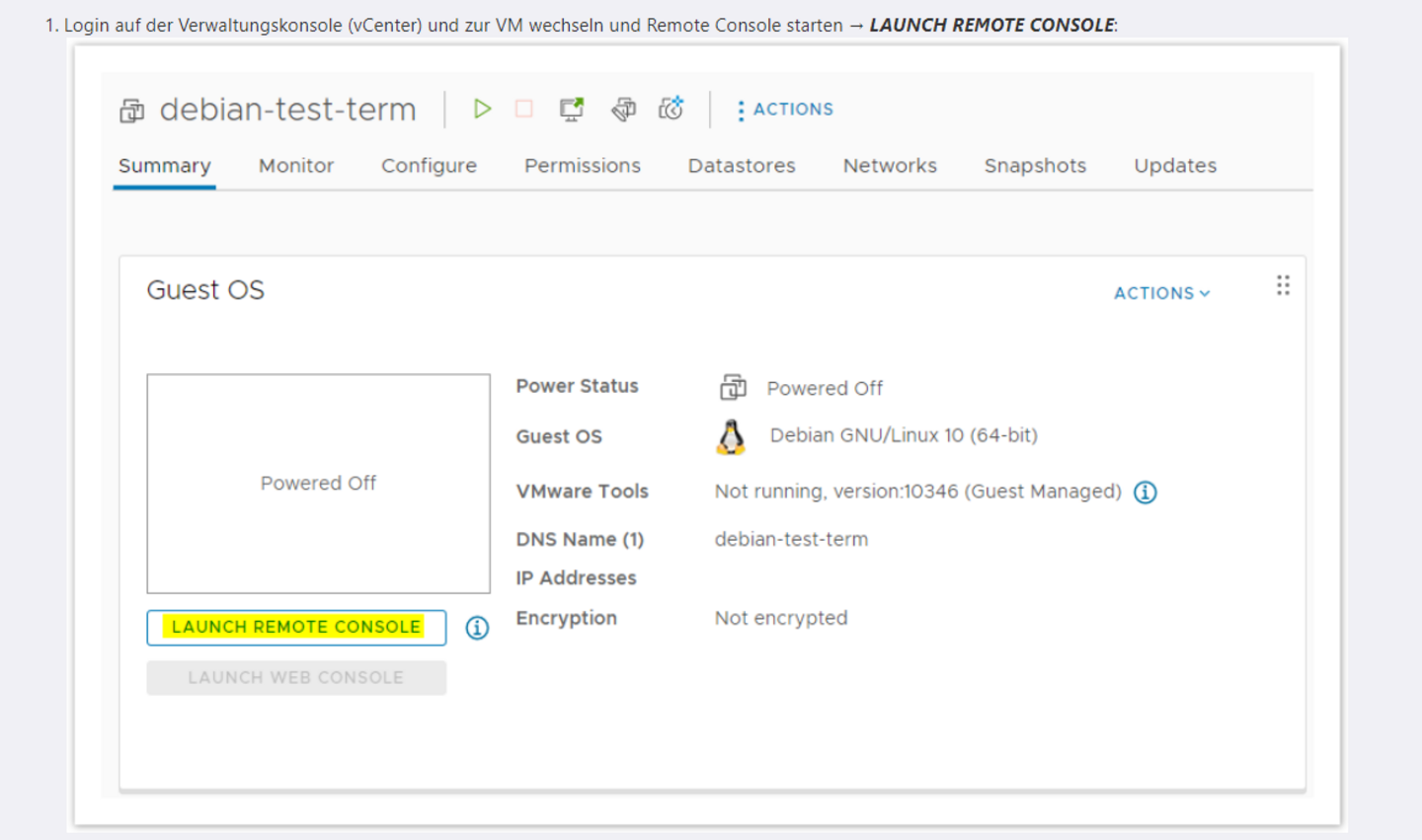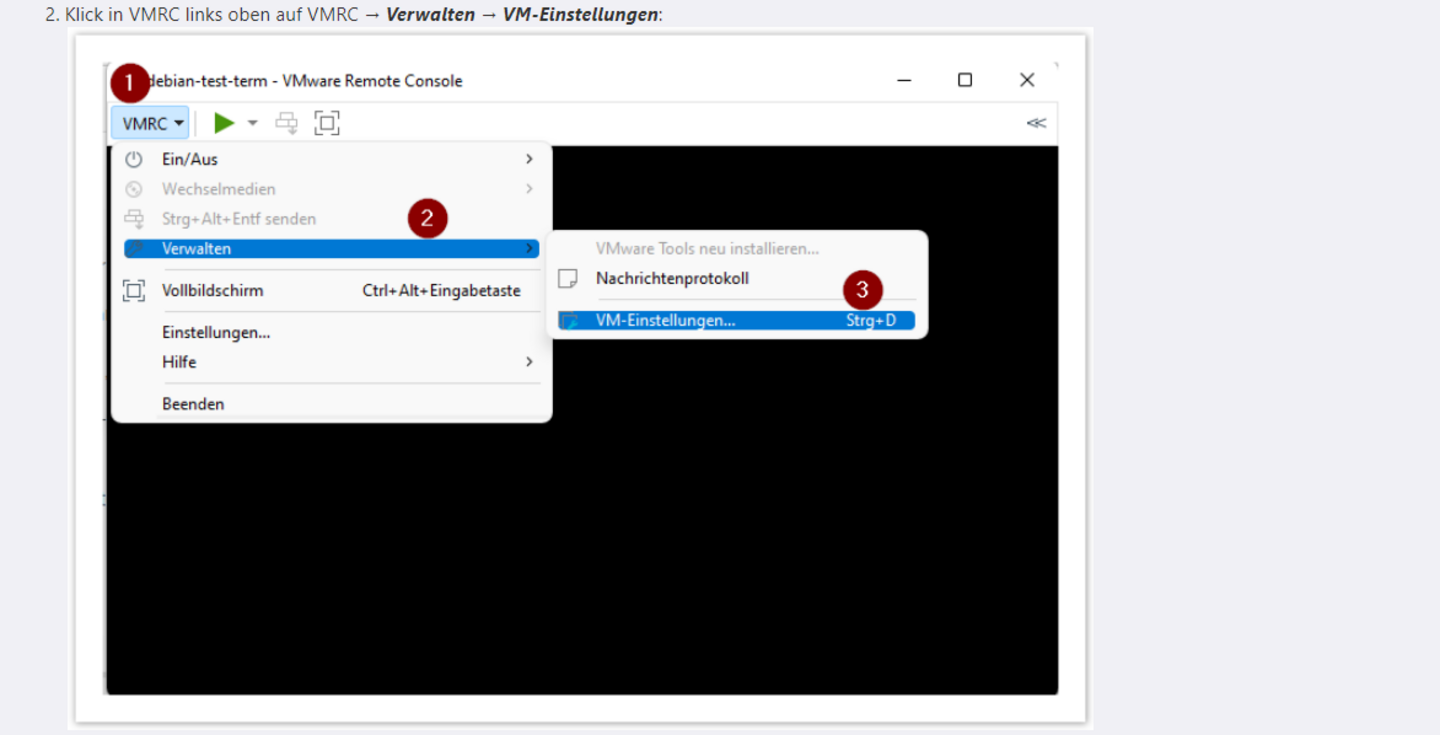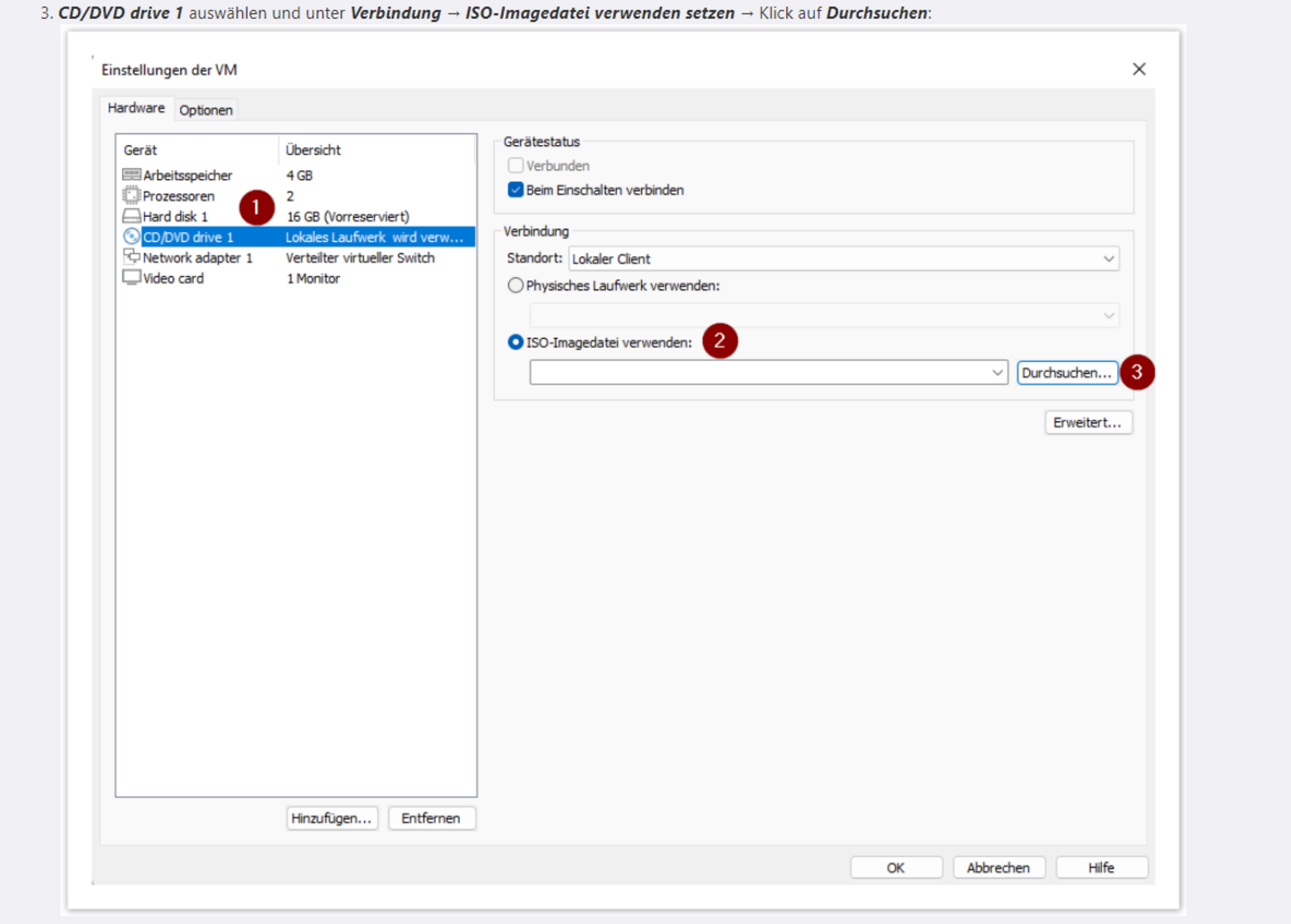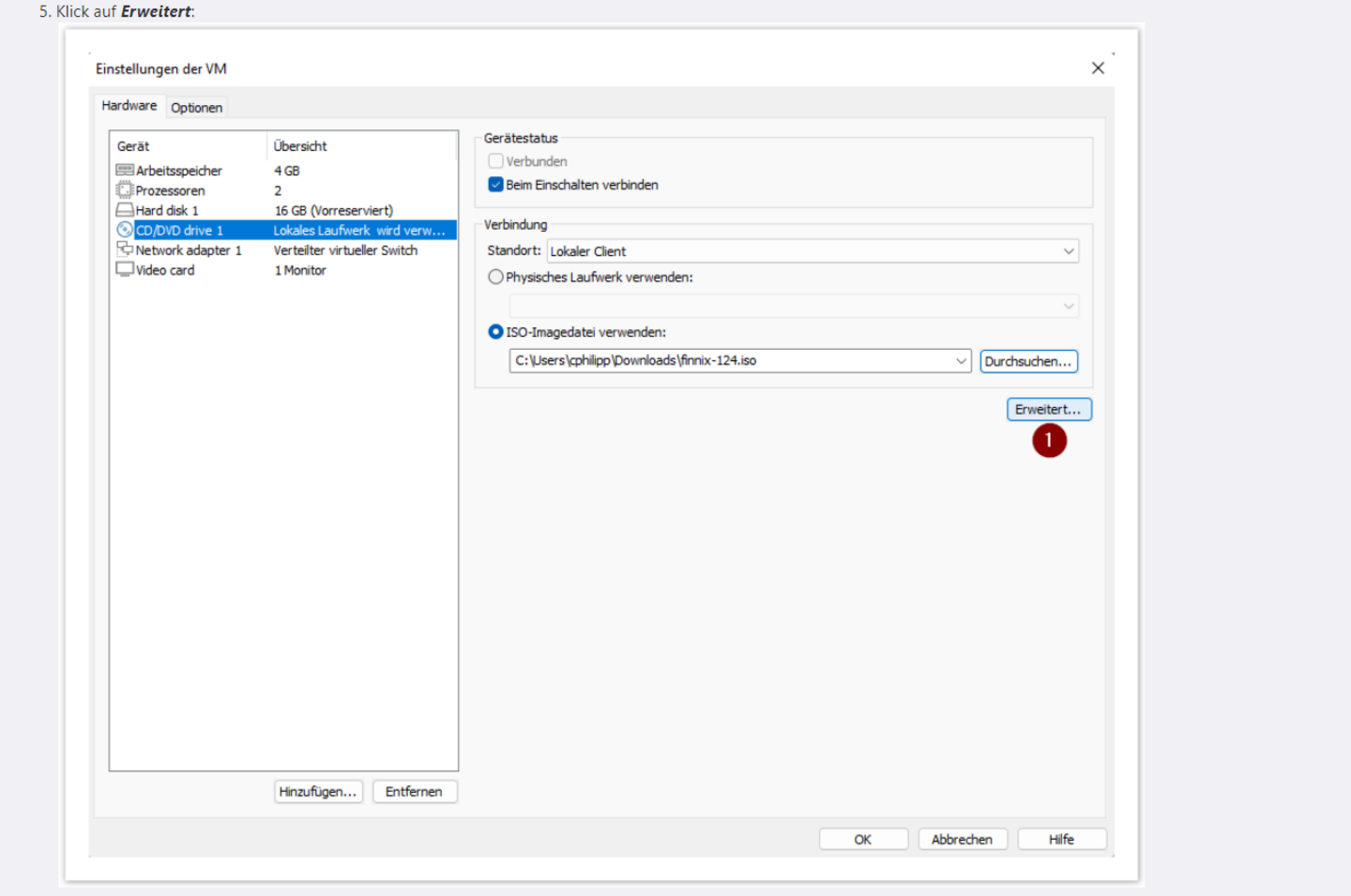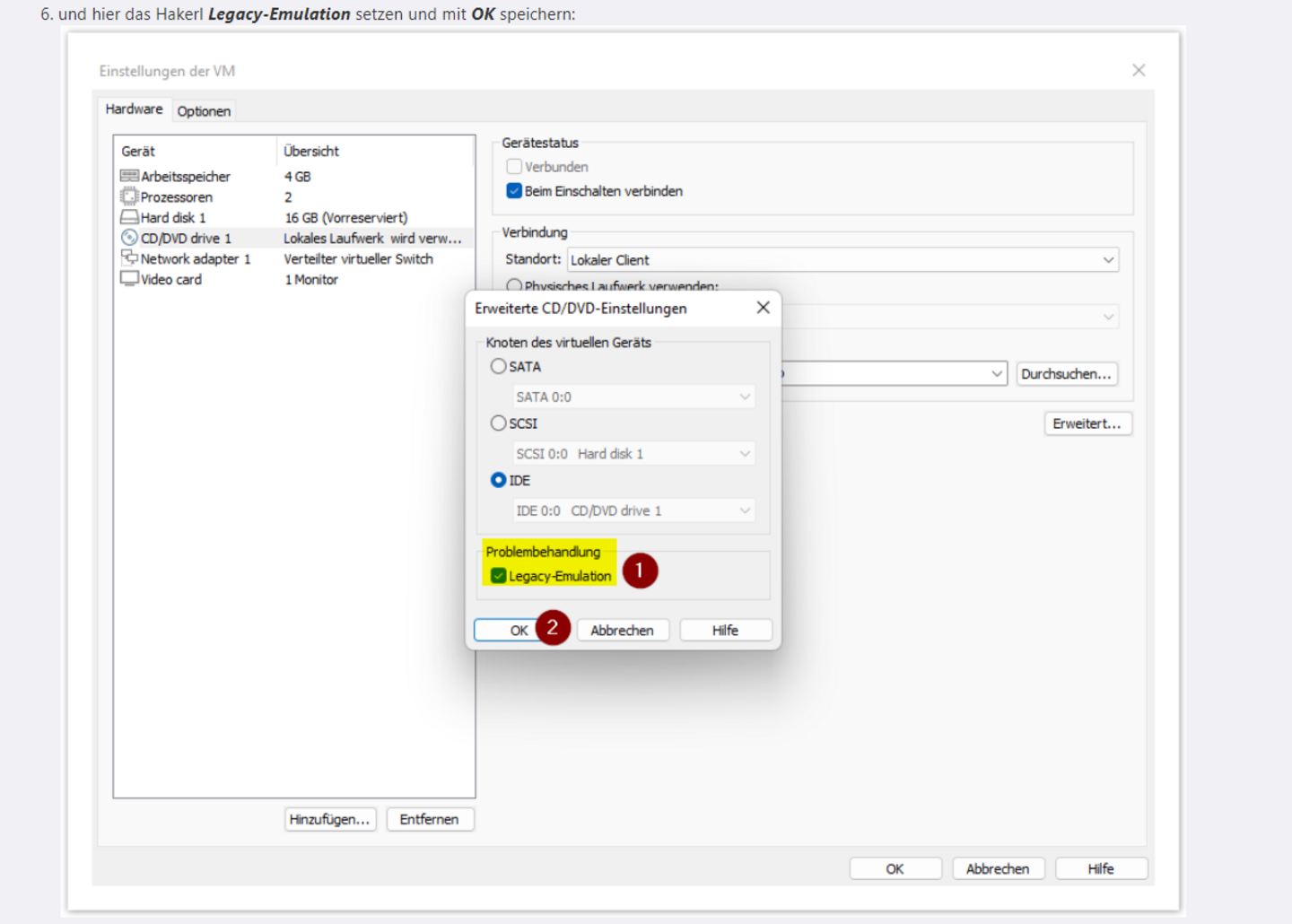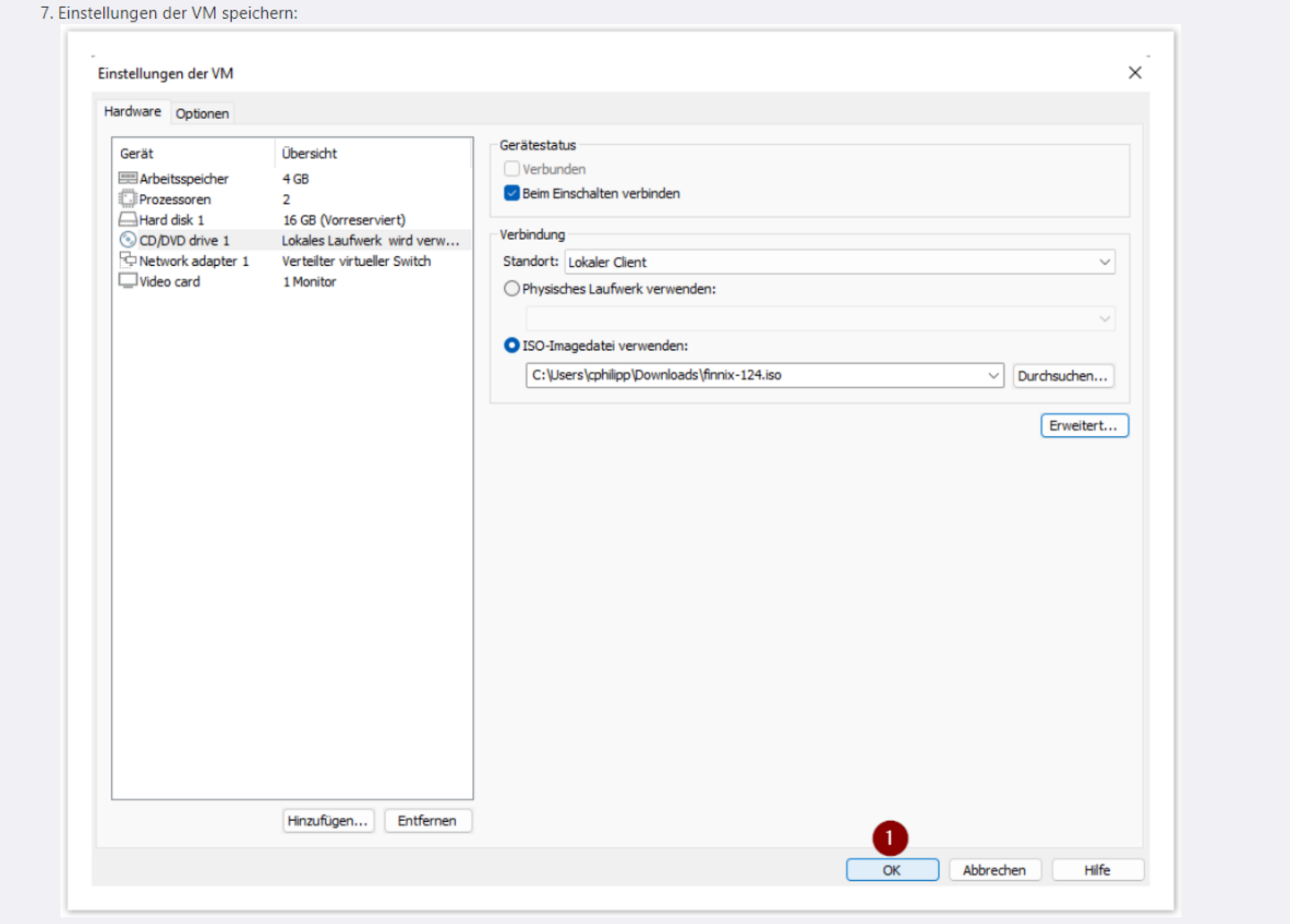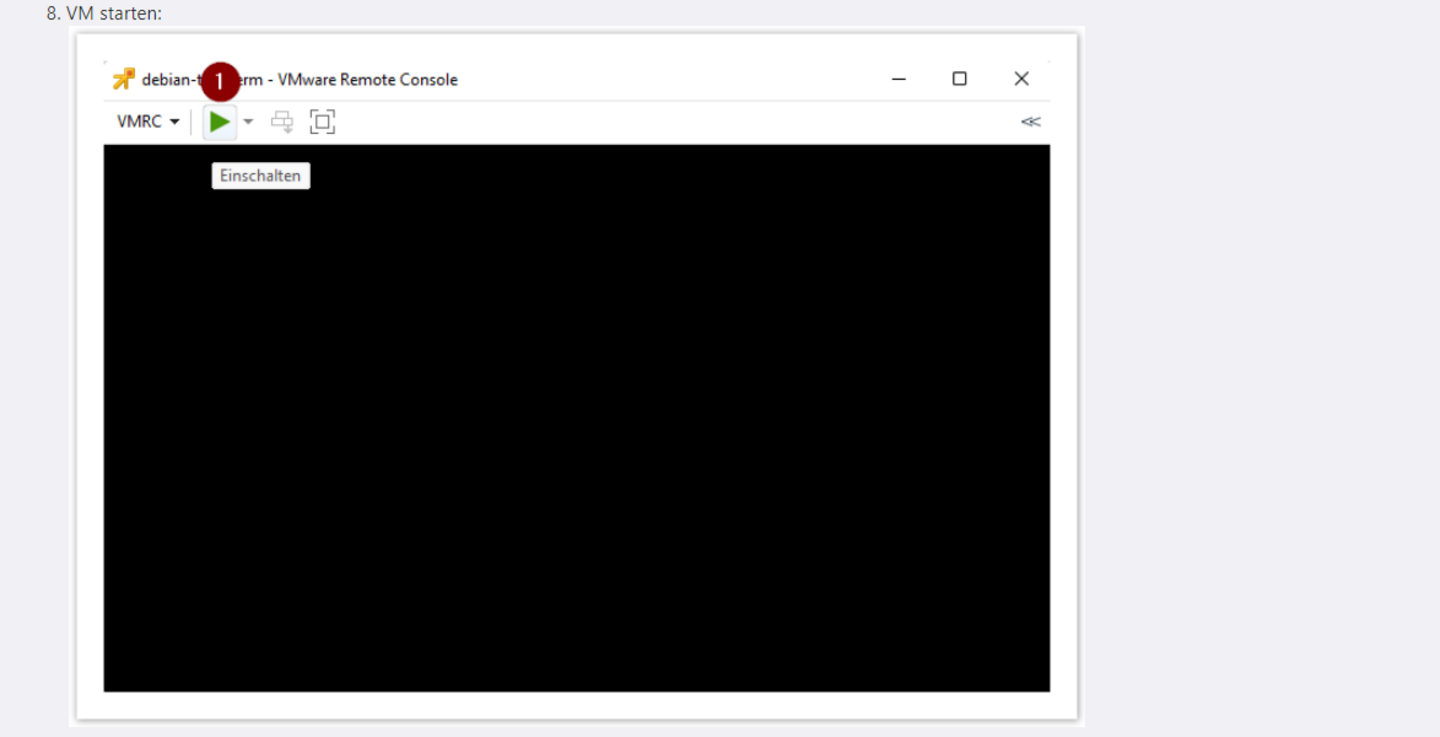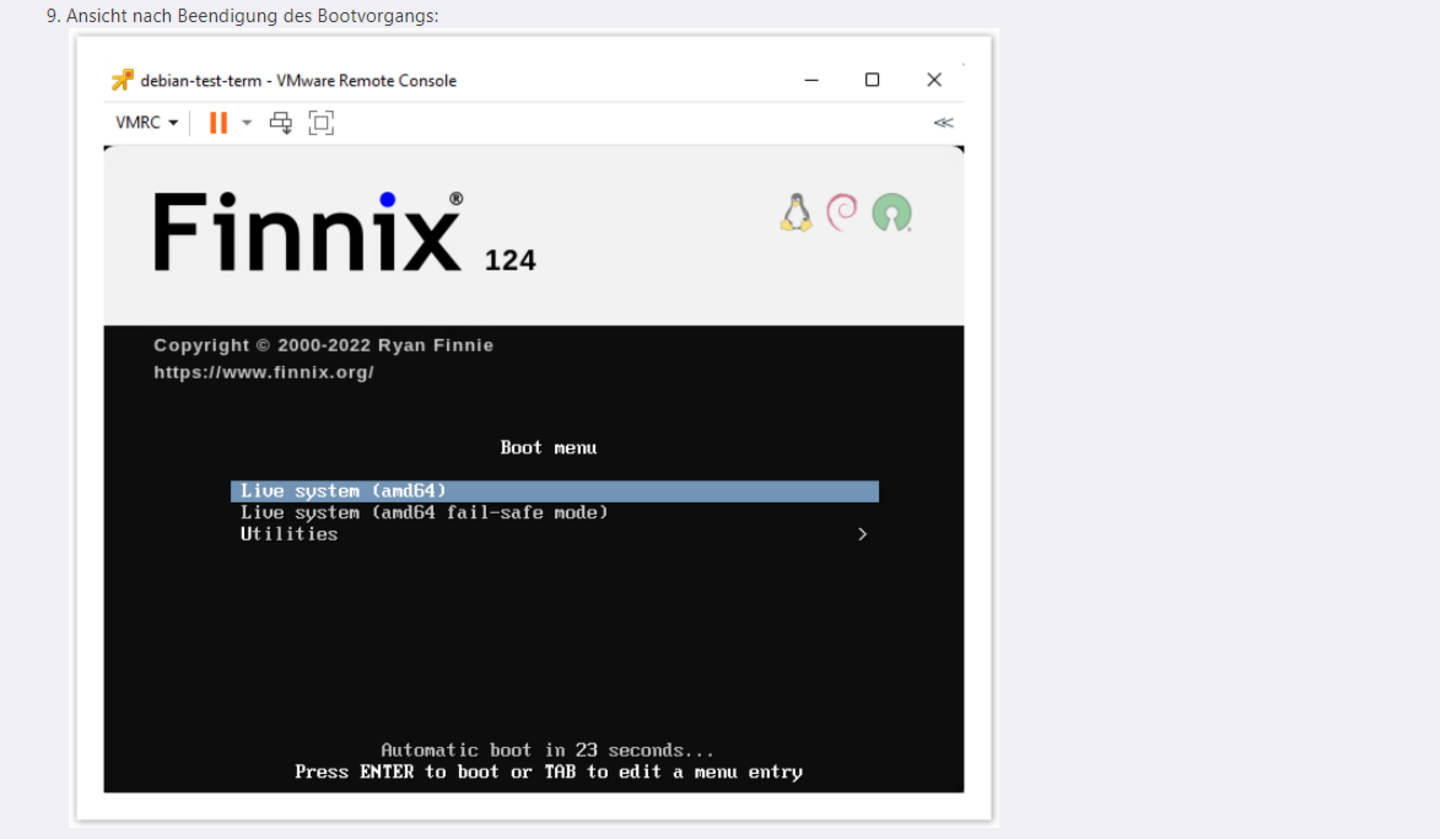 You can create a template of your VM and save it locally on your PC. Please proceed as follows:

1. create a directory on your PC accessing the vCenter for export (for example, the name of the VM)
2. go to the vCenter URL https://tuhost.intern.tuwien.ac.at/ui, opens an external URL in a new window (Requirement: existing access to a TUhost VM) in your browser and log in with your credentials
3. change to the directory of the VM
4. shut down the VM (the VM must be switched off, otherwise the further steps will not work)
5. right-click on the VM to open the selection menu
6. select "Template" -> "Export OVF template".
7. click on "OK" in the window that opens
8. save the four files (*.ovf, *.nvram, *.vmdk, *.mf) in the directory created under 1. on your PC
Virtual machine recovery
The recovery of virtual machines (VM) can be done by the customer as a disaster recovery (complete VM or individual disks).
Please note that a file level restore is only possible for VMs with Windows operating systems!
Service Center

© TU Wien