TUwebsiteHosting ordering process
Ordering process
Information from PR on the Website relaunch (only available after registration).
You can order a WordPress instance in the Online Account Management of TU.it.
Several profiles are available for this purpose. For presentation websites of organisational units or study programmes, the profile "TU Wien" is assigned without exception. For other websites, such as websites for projects, cooperations or conferences, you can also use the profile "TU Wien Custom" (in preparation).
The following information is required from you in the order form:
Your OU number
A username
Your desired URL
Please indicate in the comments what you need this page for.
After you have ordered and your domain has been created in PLESK, you will receive an email notification at the email address you provided, which will enable you to create a new password for the account you have just created.

If you activate the password change link, you will get to the following page.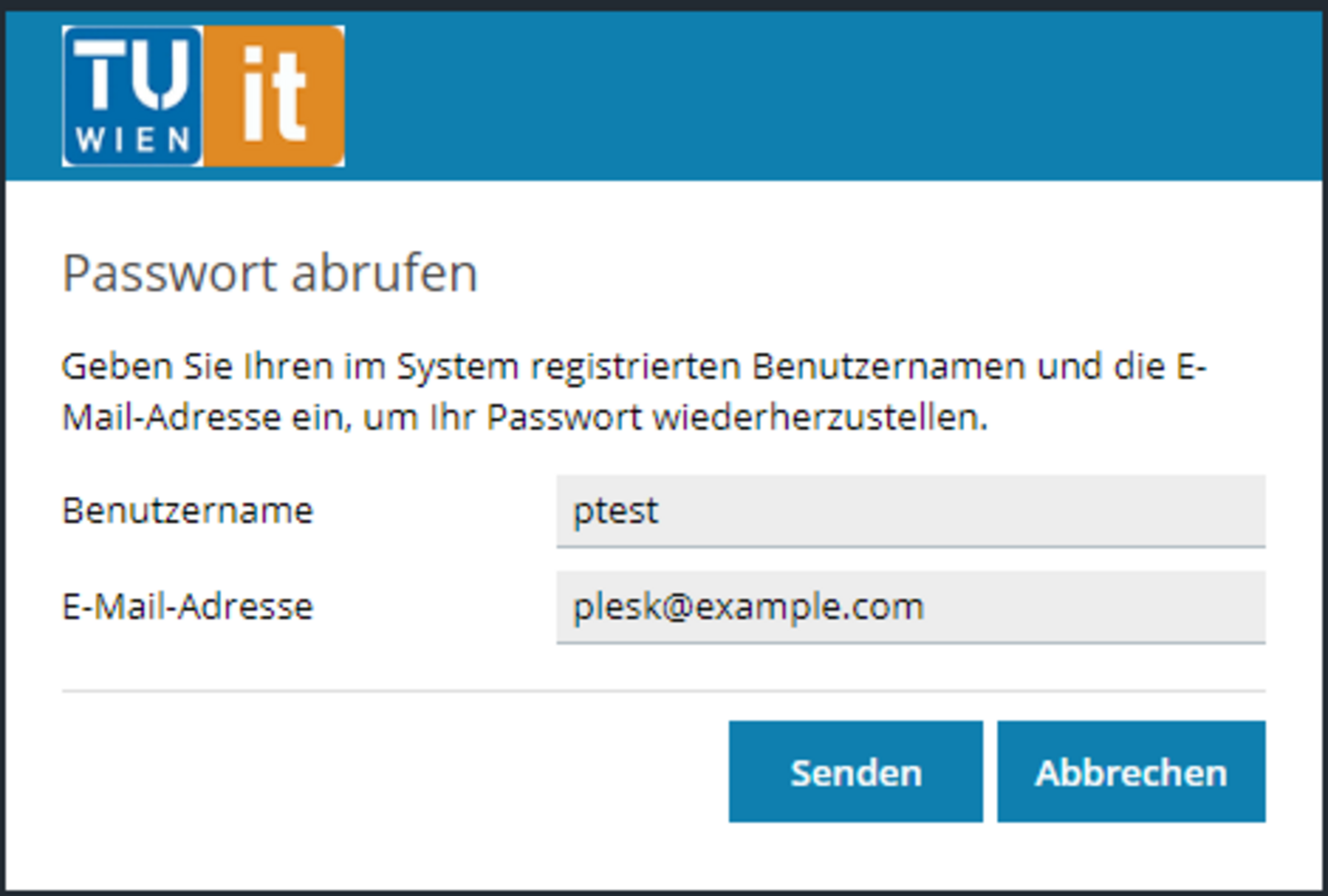 If "Send" is selected, this is confirmed.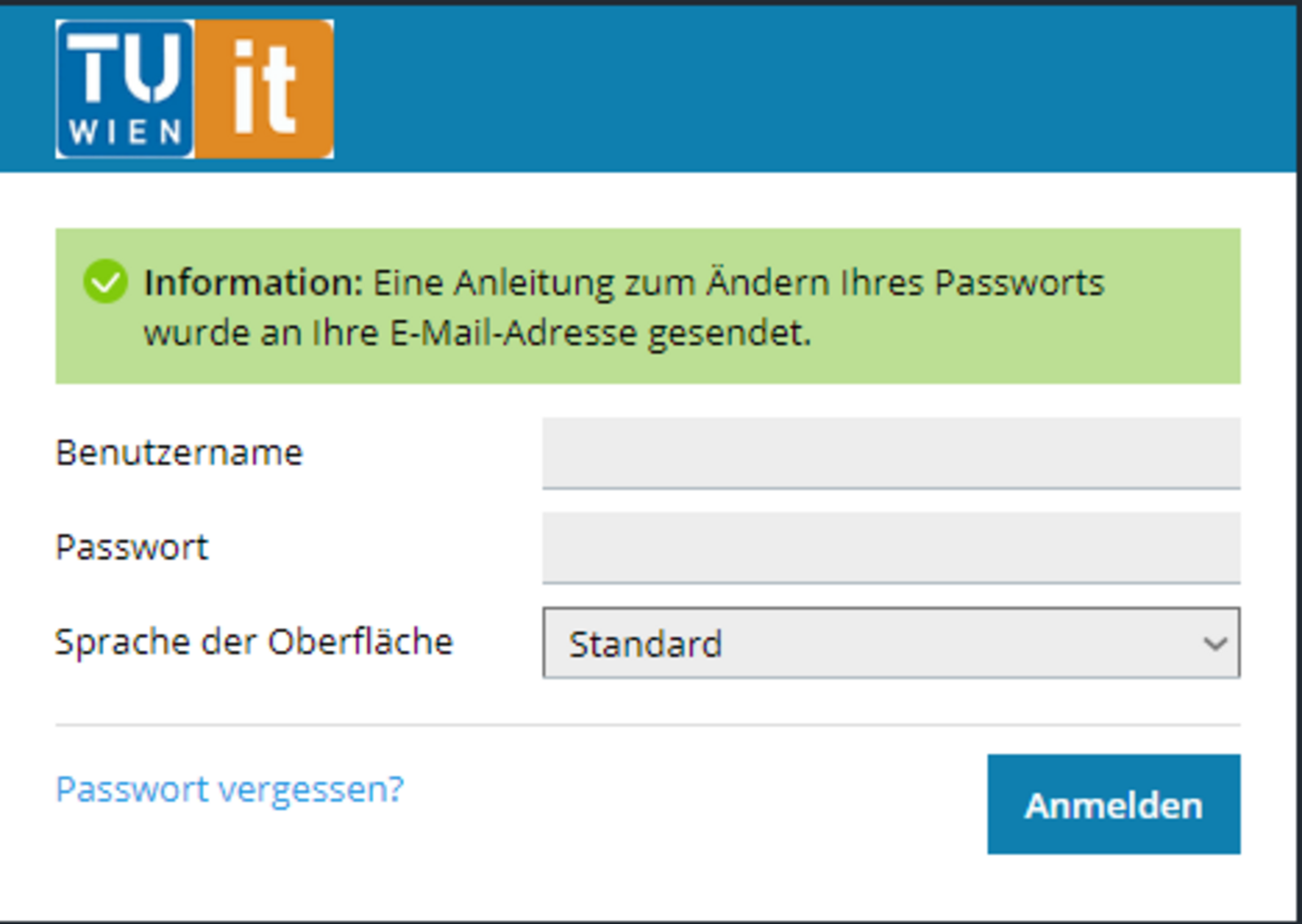 In the transmitted message, call the specified link.

Then enter the user name and a new password in the PLESK input mask.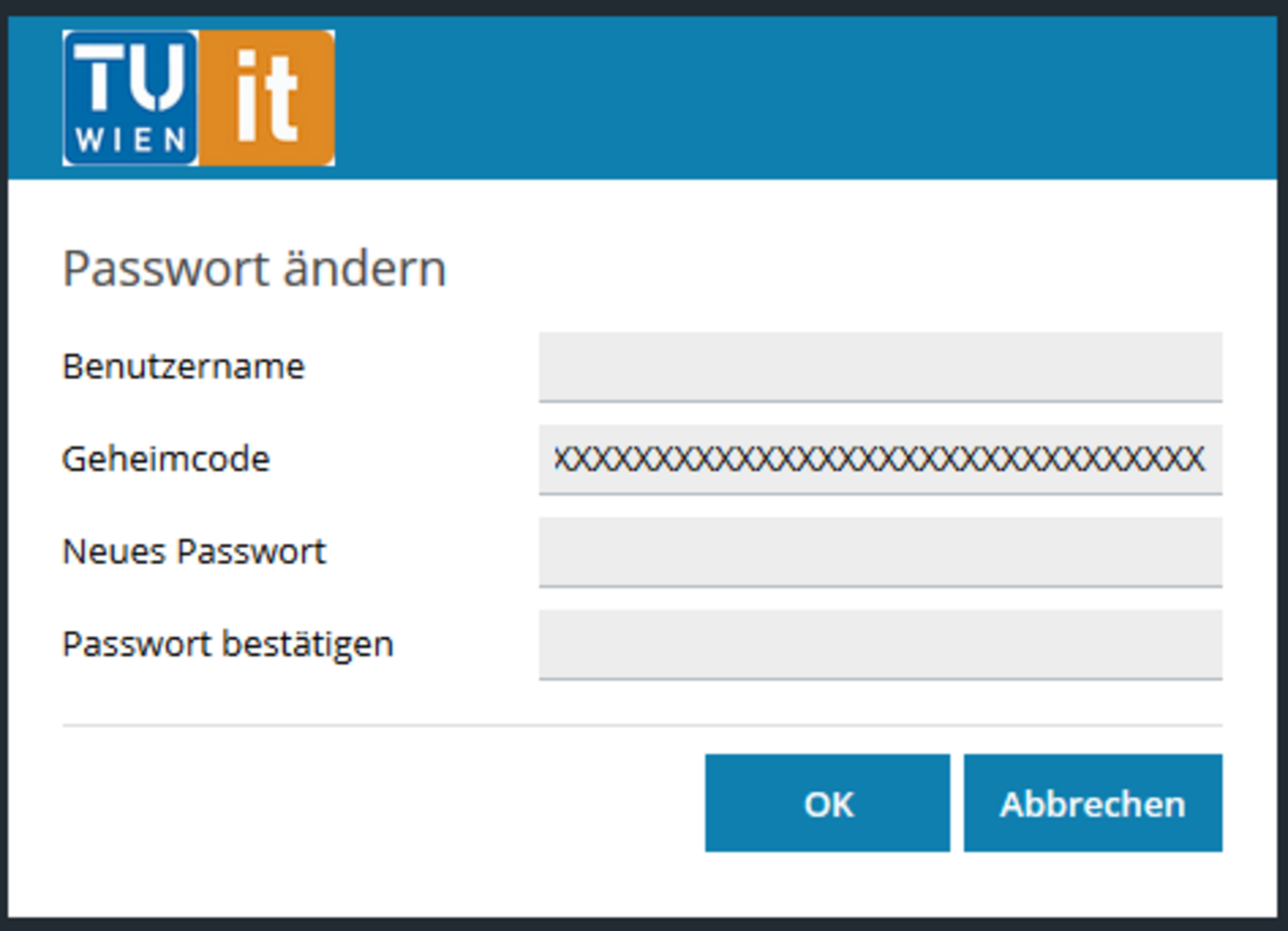 Service Center

© TU Wien