Holidays (iCalendar)
Via our public holiday iCalendar you have the possibility to transfer the public holidays, the holiday periods (periods without lectures) as well as the non-working days (*) of the TU Wien into your upTUdate calendar by downloading an .ics file (once a year):
You can integrate the dates of this calendar
into your own calendar
or display them as your own calendar in your calendar client (e.g. Outlook or Thunderbird).
* Additional days off agreed between the works council (for general university staff and for academic staff) and the rectorate, see works agreements at betriebsrat.tuwien.ac.at, opens an external URL in a new window (German only).
Instruction Outlook with previously downloaded .ics file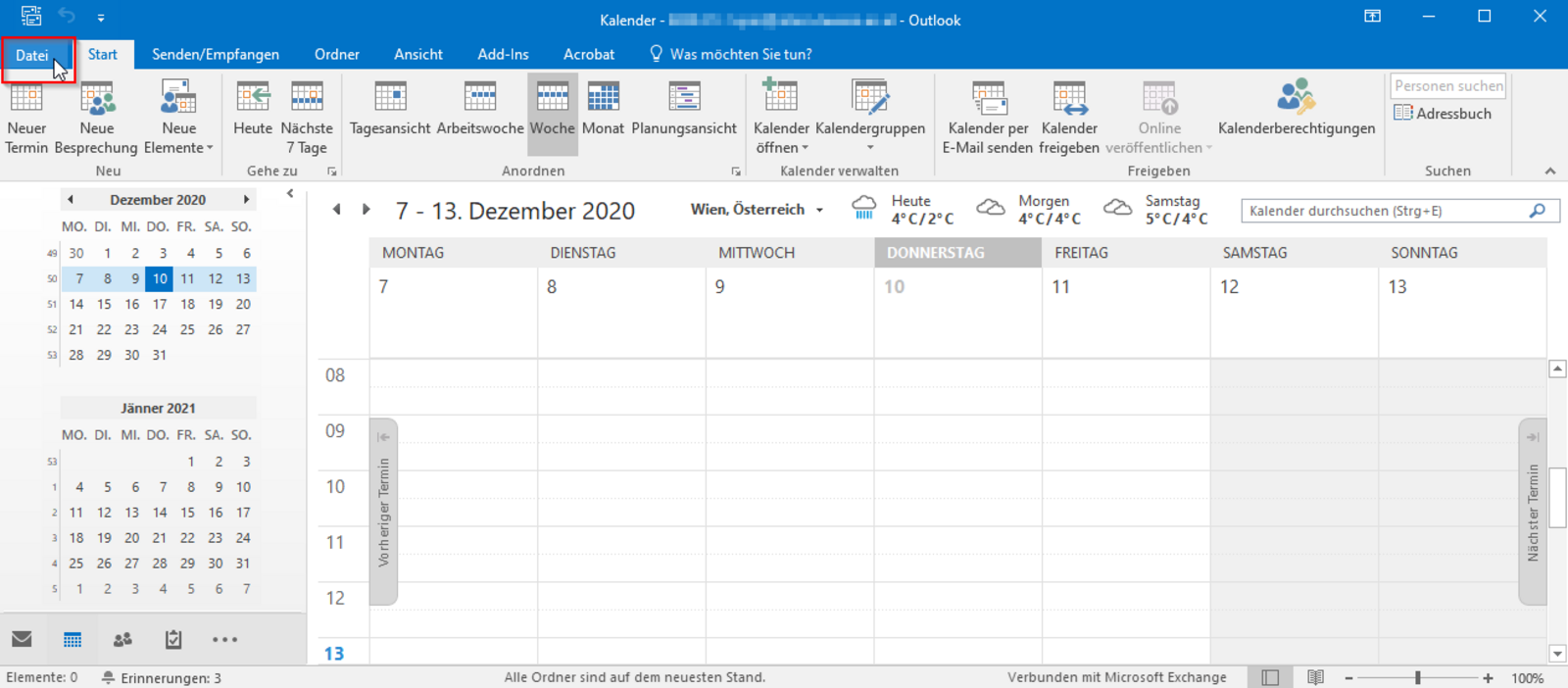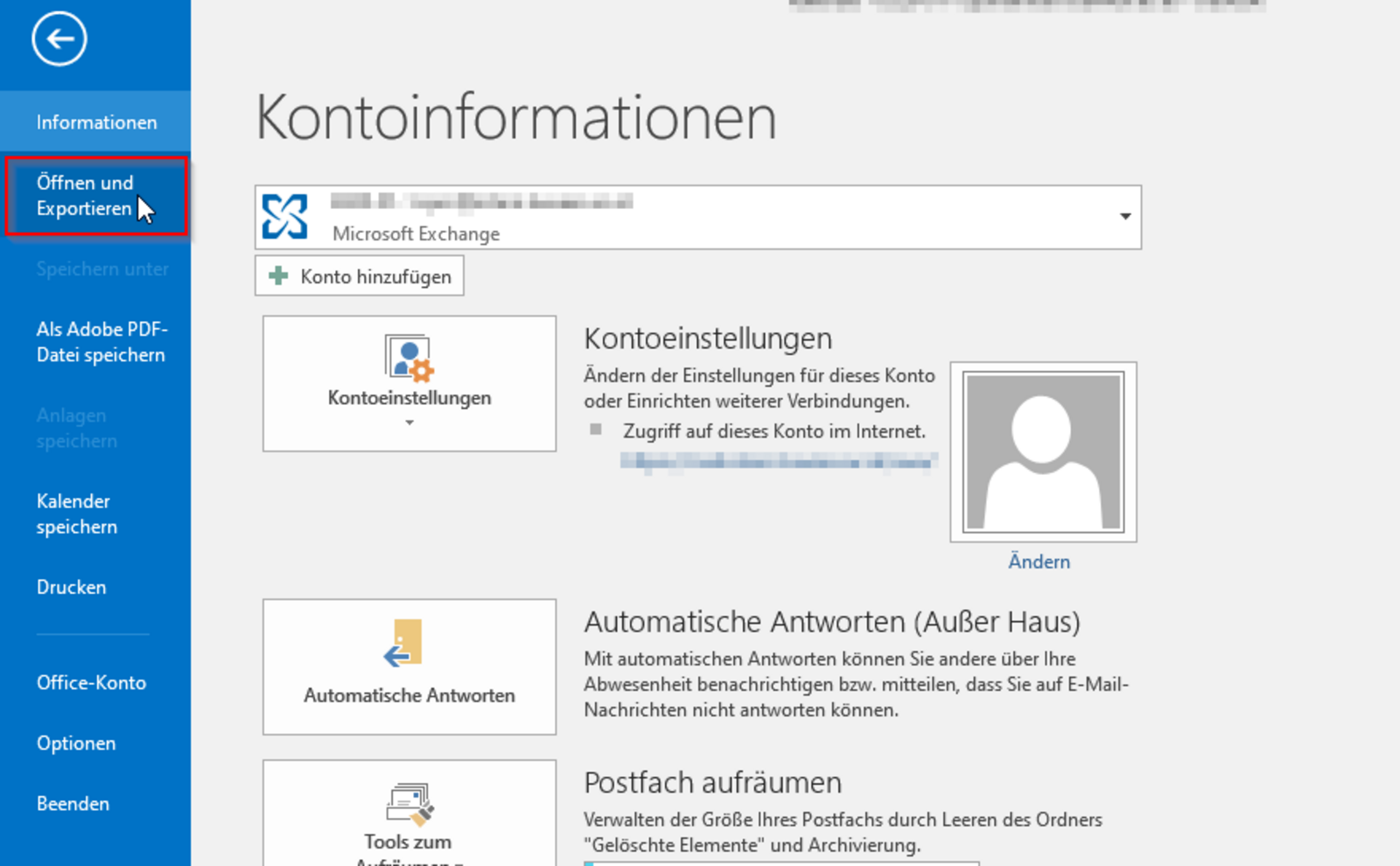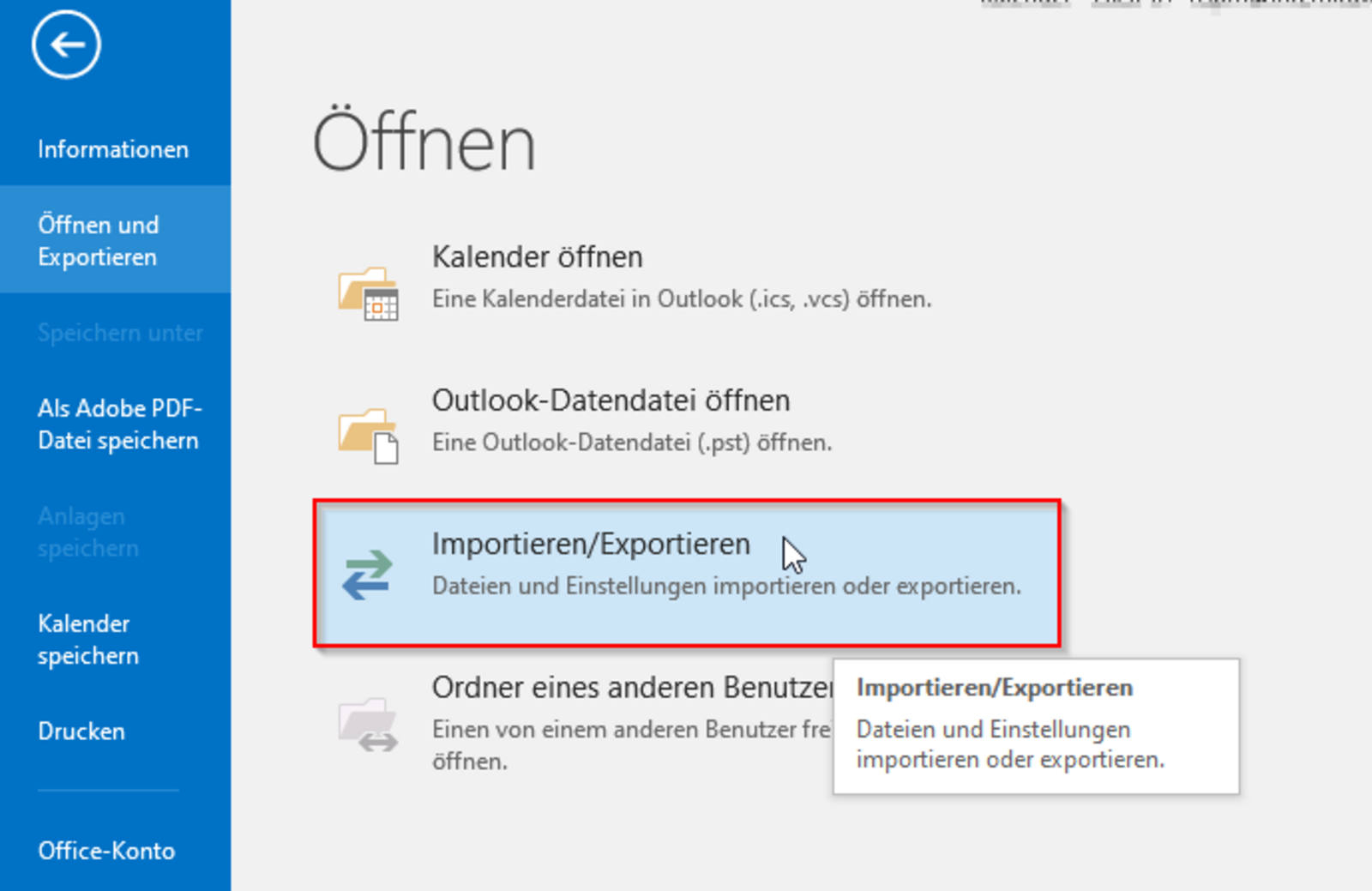 Import iCalendar (ICS) or vCalendar (VCS) file and "Next".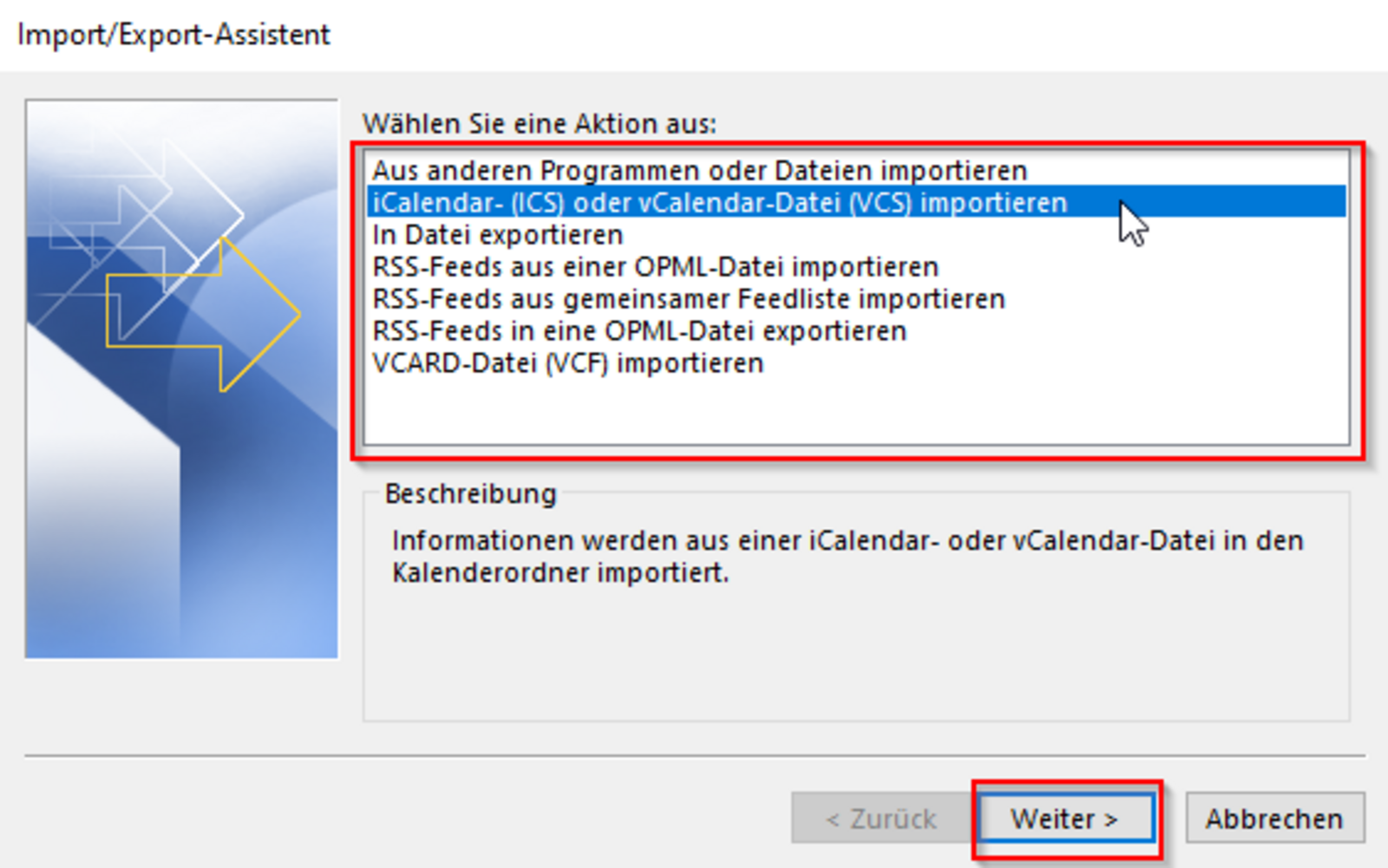 open previously downloaded .ics file,

and choose whether you want to open the calendar separately or import it into your own calendar.

Service Center

© TU Wien