Administration of project groups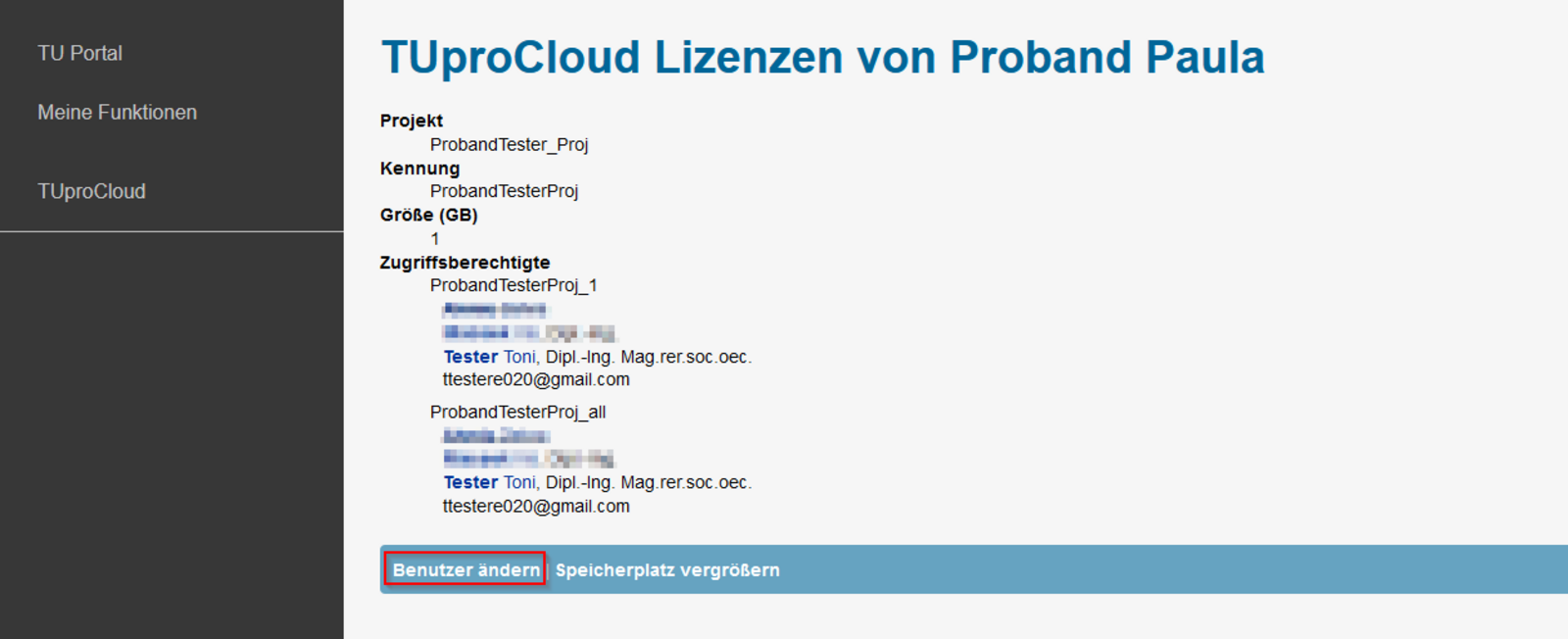 As a TU-internal project contact person you can manage both TU-internal and TU-external project partners via oase.it.tuwien.ac.at/ZID-DB.proCloud, opens an external URL in a new window:
Please add the TU-internal project partners to the groups based on their generic email address.
The changes become active after 10 minutes at the latest.
Please do not forget to inform your TU-internal as well as your TU-external project partners that you have added them to the project group and to inform the TU-external partners that they will enter any (wrong) password at the first login in order to reset the password, see Login. There will be no automatic notification.
Service Center

© TU Wien