Certificate creation on the Sectigo self-service portal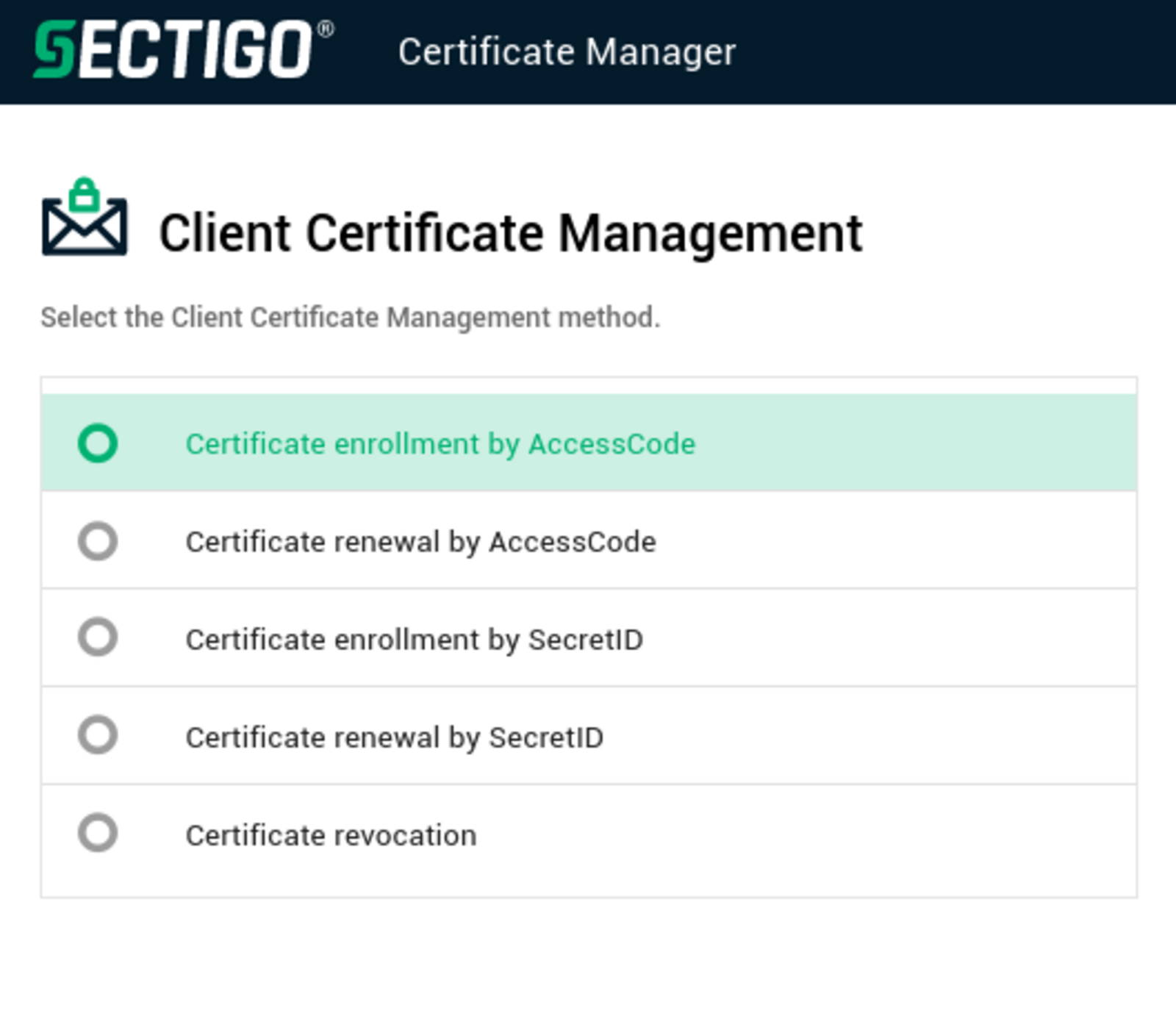 2. The certificate type should be "GÉANT Personal Certificate" (already pre-selected) and the "Certificate Term" should be "3 years" in the drop-down menu. Then set the passphrase that secures the certificate archive that you will receive later.
Tick the item "I have read and agree to the terms of the Sectigo Client Certificate EULA" (a corresponding window opens with the text which must be confirmed with "OK"). Only then you can continue by clicking on "Enroll".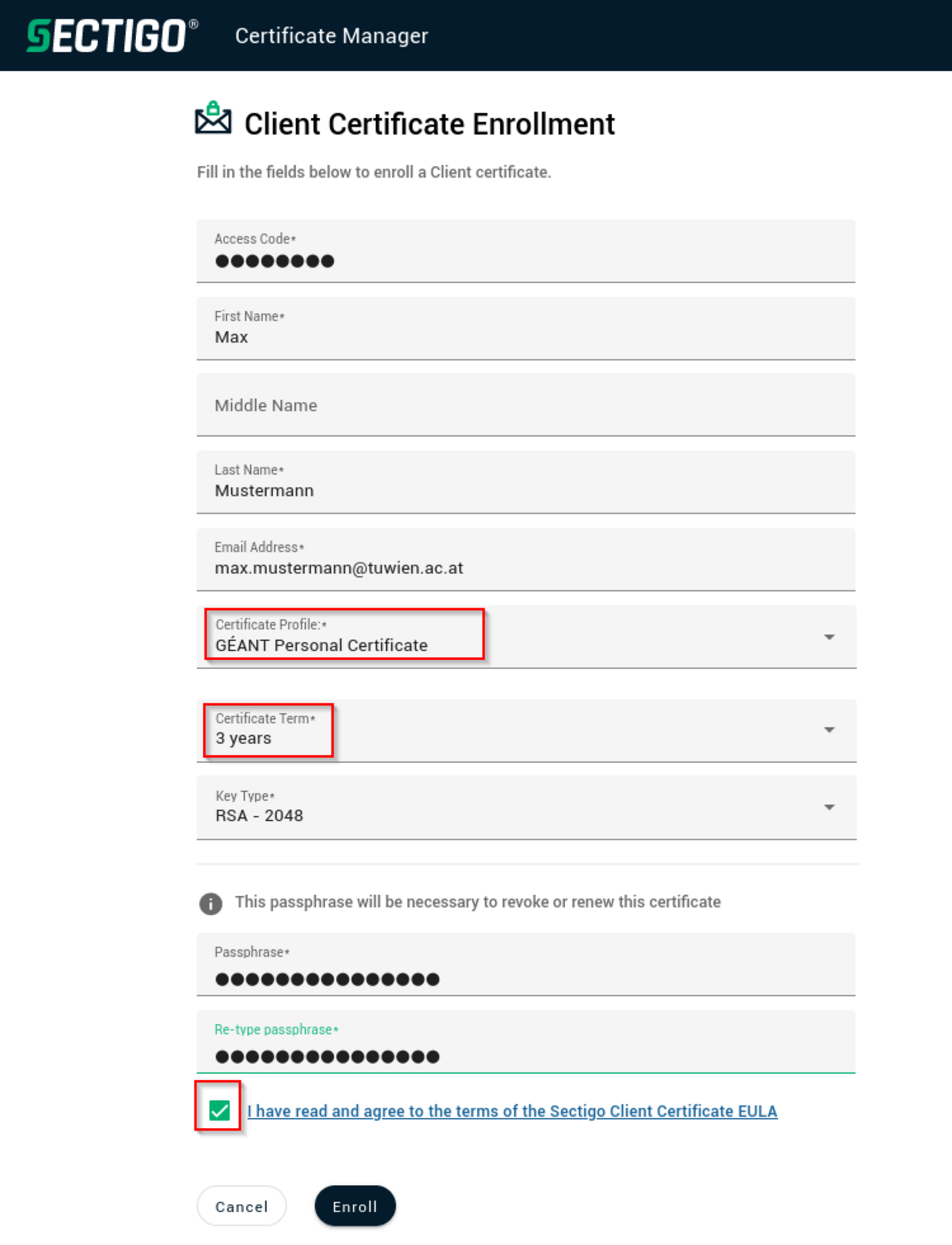 3. You should receive the following message and within a few minutes an email with details on how to retrieve the certificate.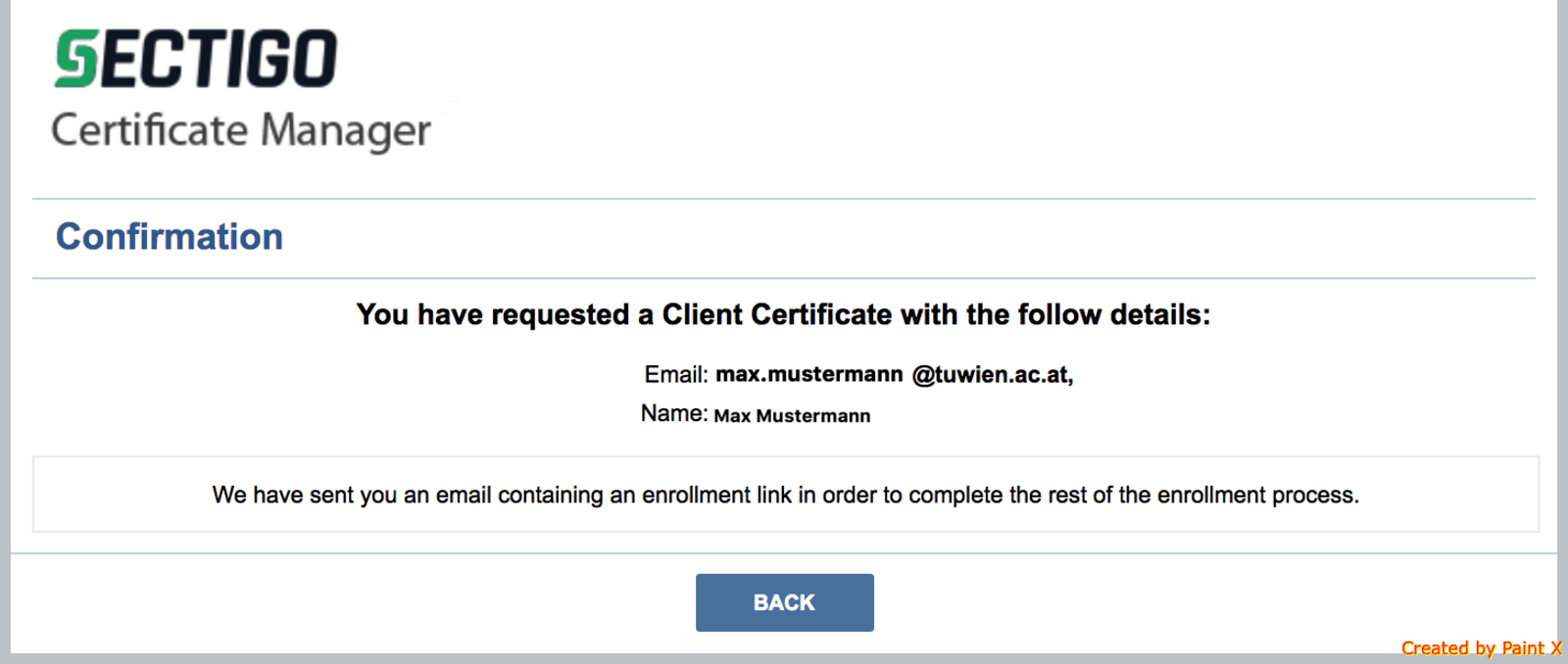 4. Click on the link in the e-mail you received. The data should be pre-filled except for the passphrase, enter the previously selected passphrase, then the Validate button should be active and you can download your certificate.
Please save it in a safe place (e.g. in your personal TUfiles folder) and remember the passphrase you have chosen. It is necessary for the installation and possible renewal of the certificate.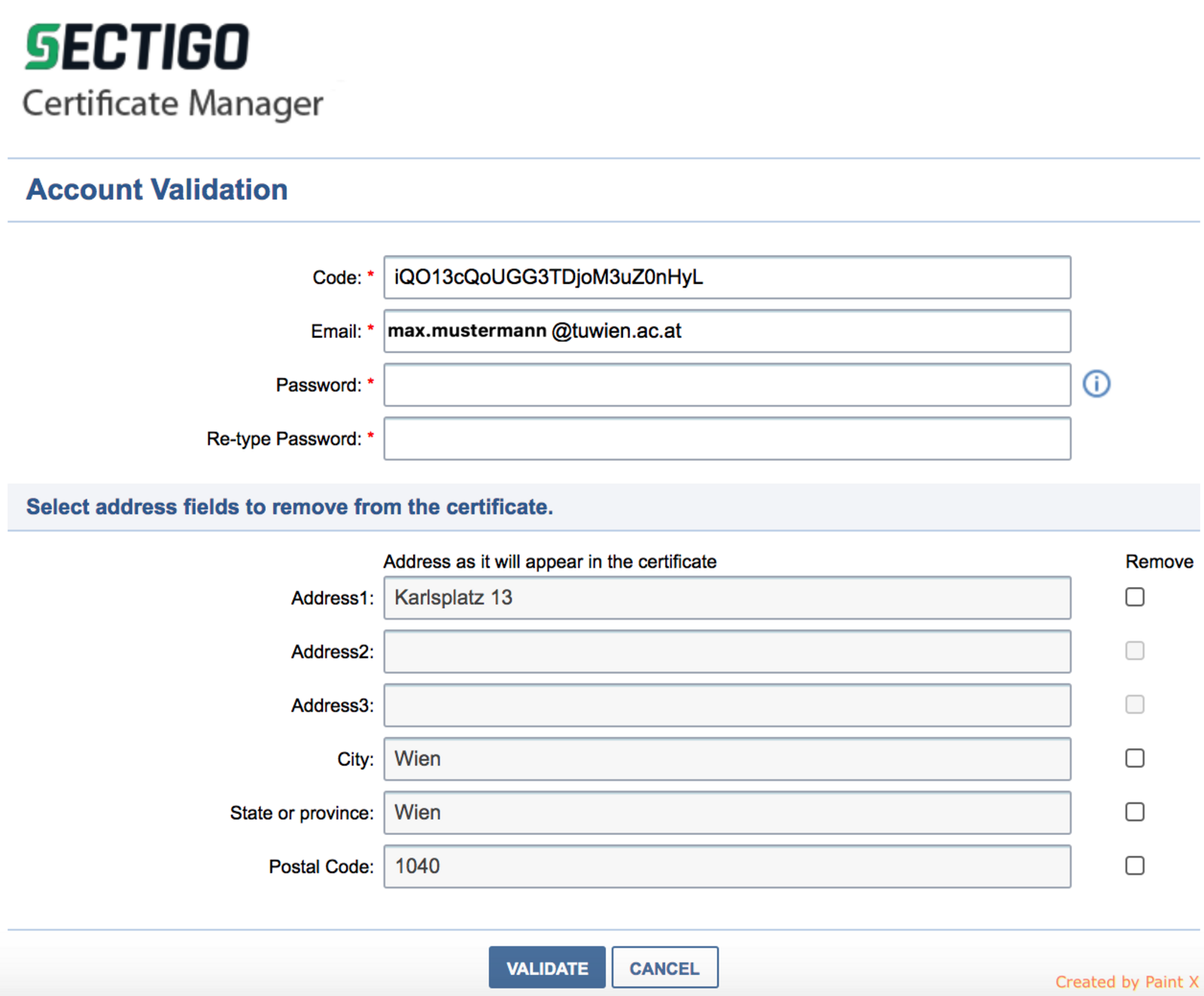 Service Center

© TU Wien