Certificate creation on the Sectigo self-service portal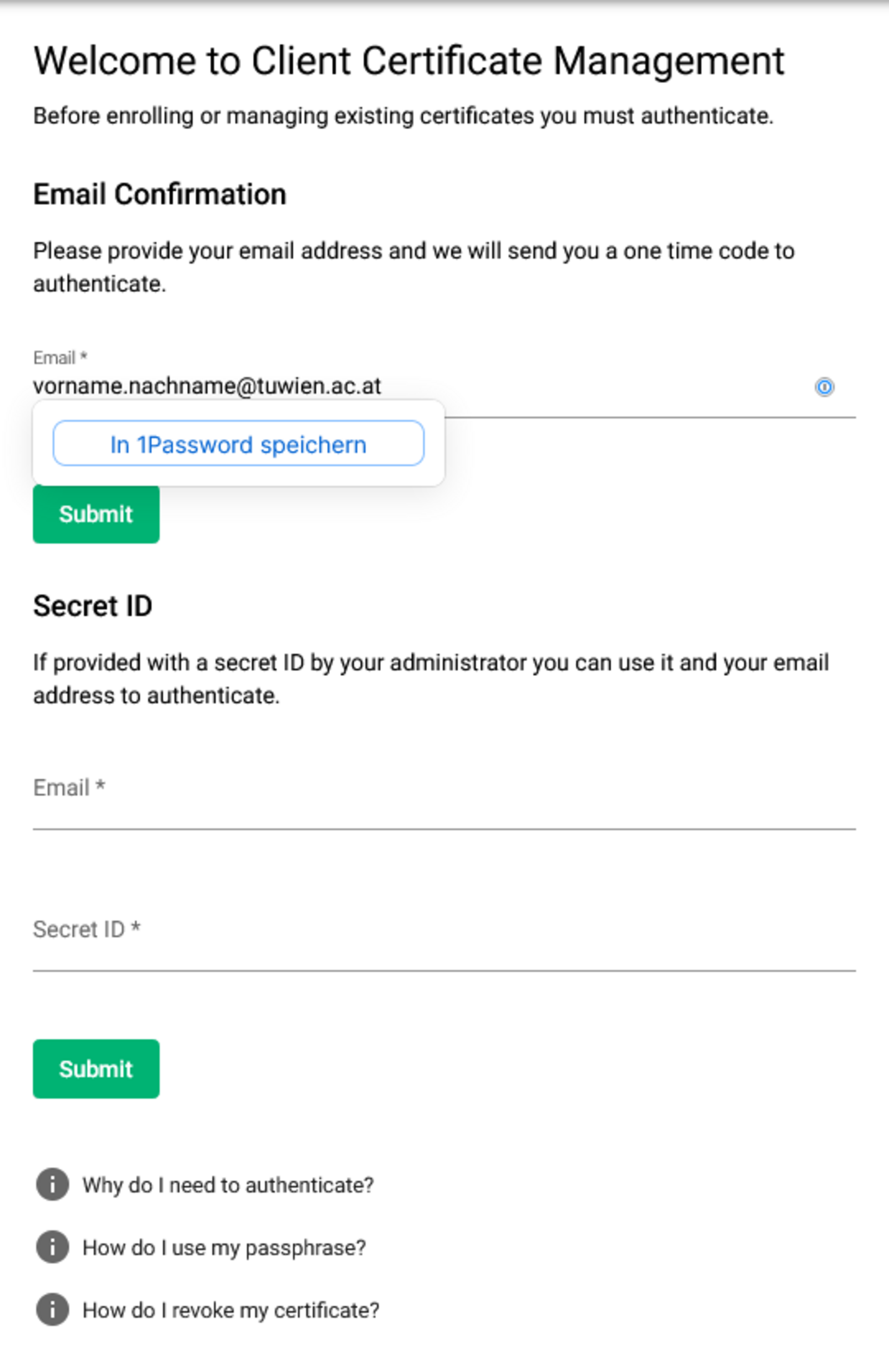 You get the following message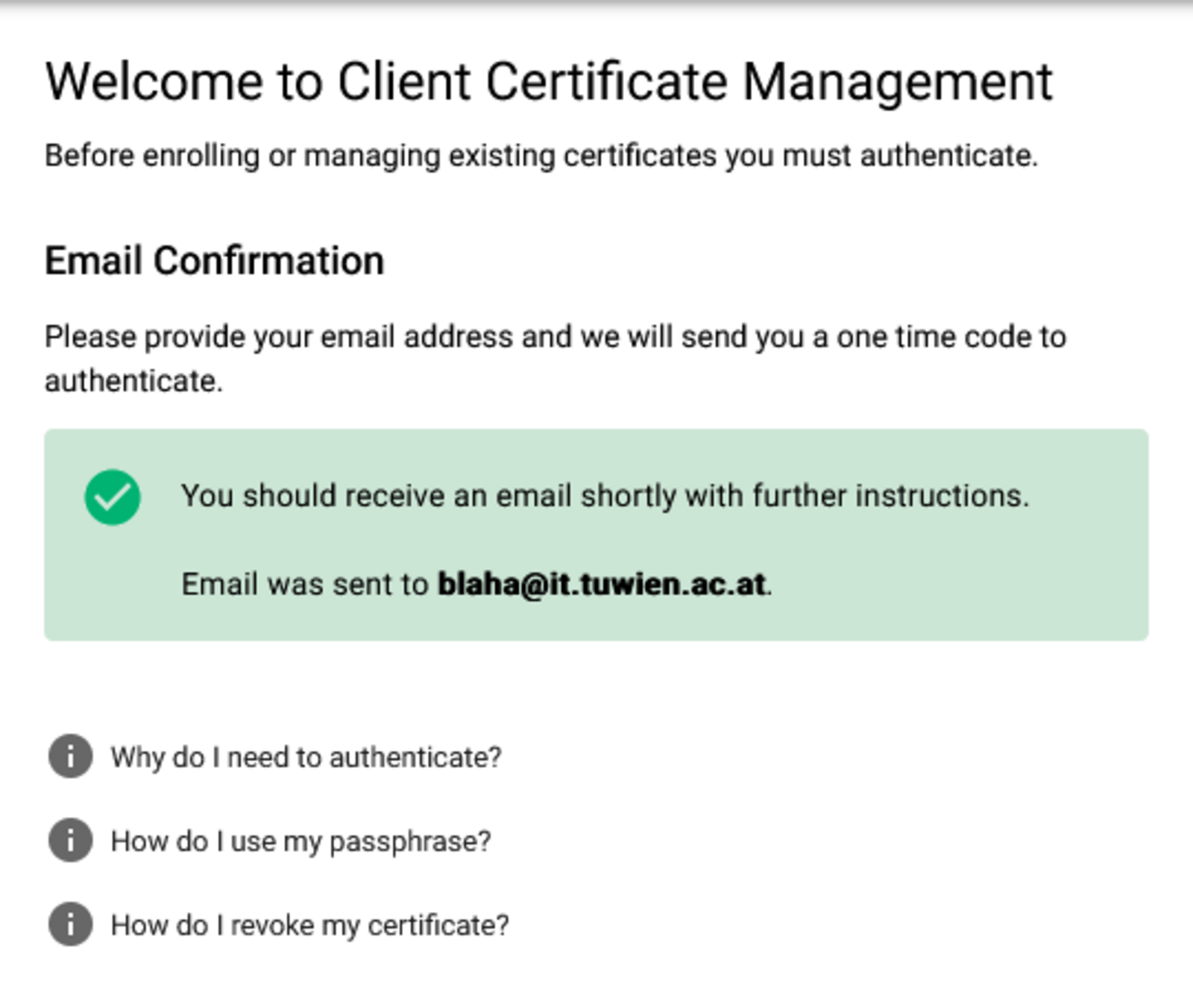 and an email with further instructions will be sent to your address. Click on "Confirm Authentication Request" in this mail.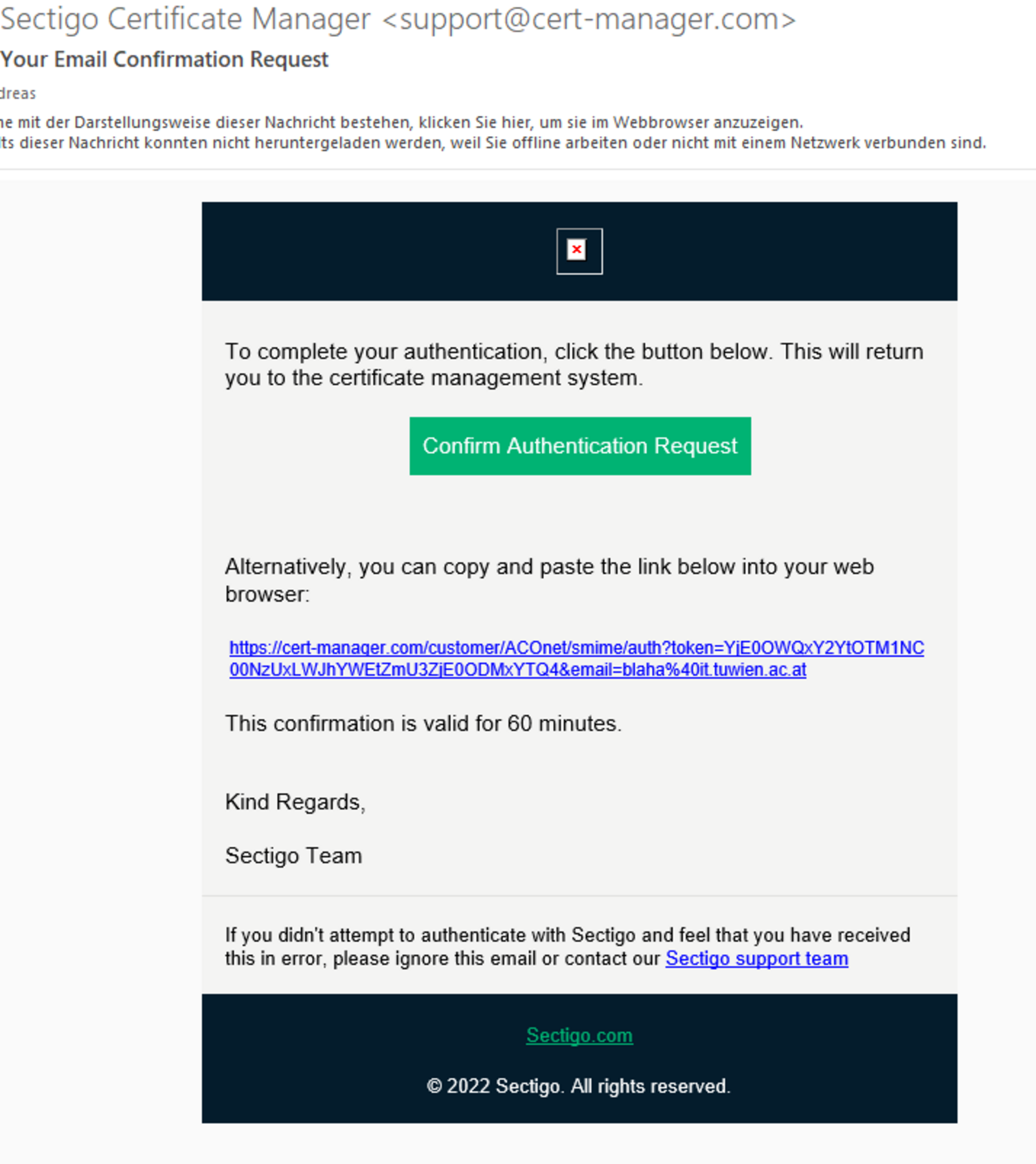 This will open another browser window where you should enter the access code kCW99NCX and select the "Next" button.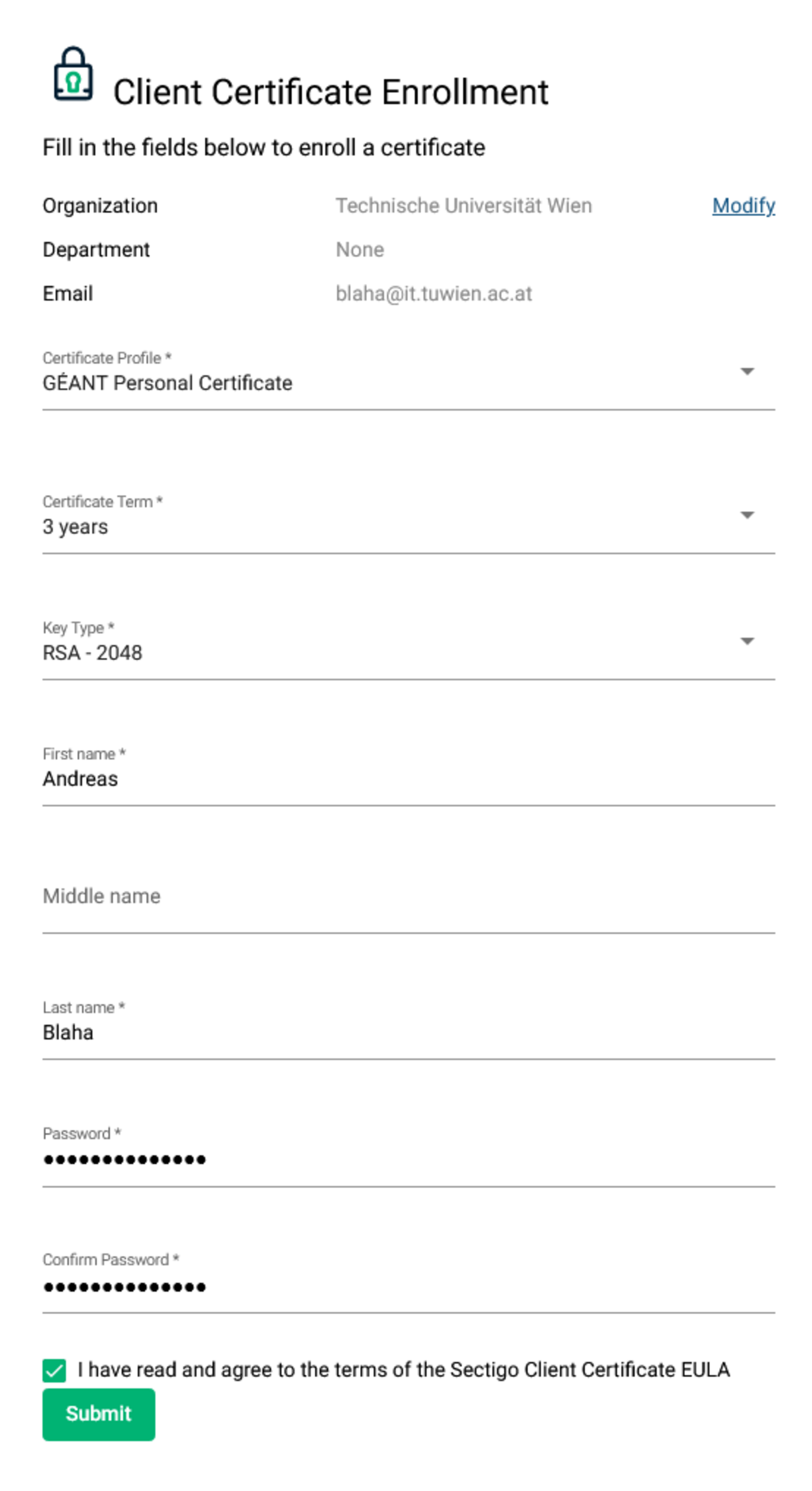 Now please enter your personal data (first name, last name, validity period of the certificate as well as (twice) a unique, secure password for the administration of the certificate) and confirm the acceptance of the terms and conditions of Sectigo.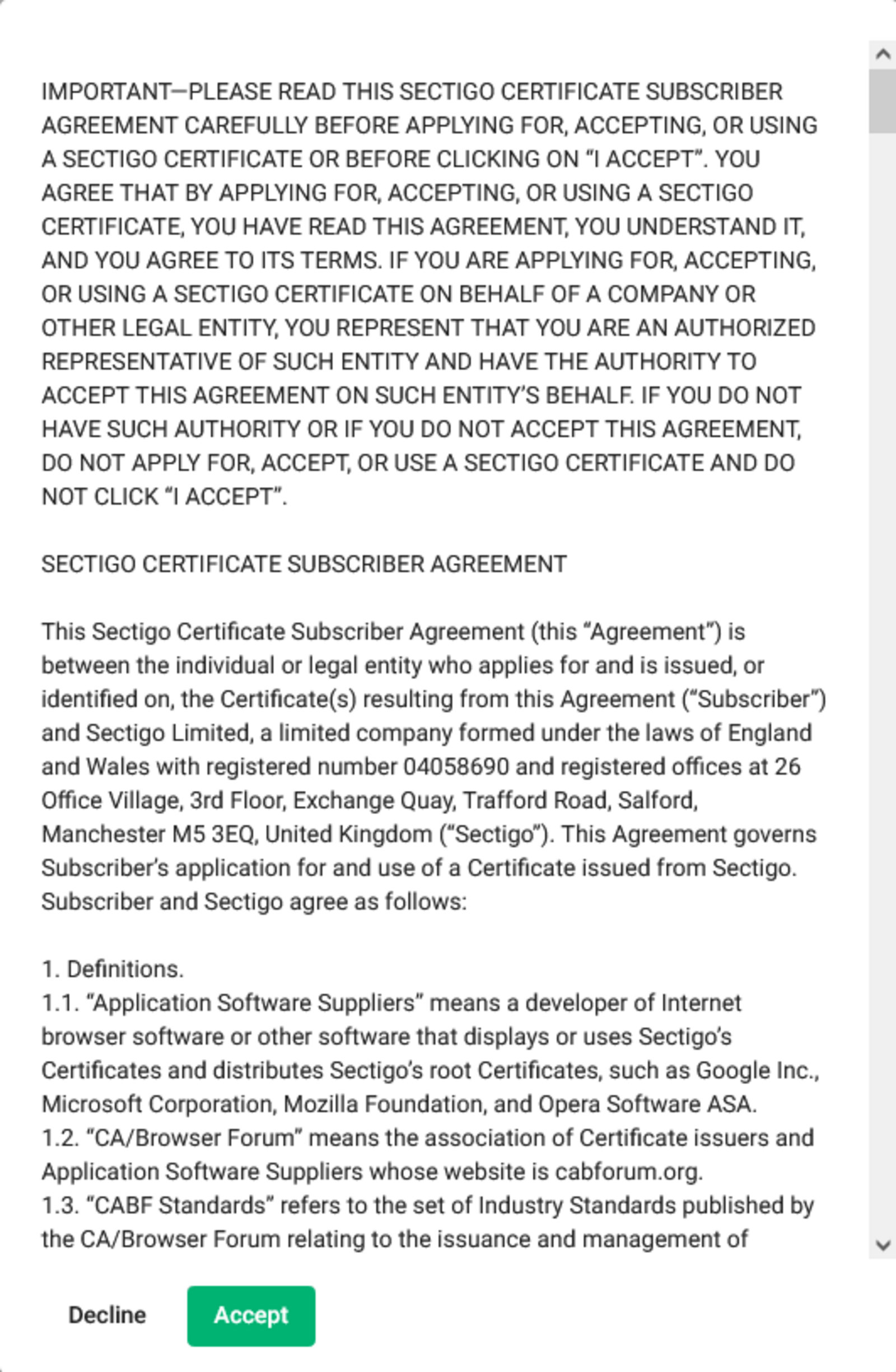 Then select the "Submit" button. This will take you to the download of the certificate. Save it in a secure location (e.g. your personal folder in TUfiles) and install the certificate in your certificate folder. Your institute administrator can assist you with this.
Service Center

© TU Wien